This partner page is dedicated to Altaro who has been a VCDX56 blog sponsor since beginning of 2016. The following is included on the page:
—————————————————————————————————–
Altaro VM Backup v7
Altaro VM Backup is a high performance backup solution for Hyper-V and VMware.  Designed with the small and mid-market business in mind, Altaro cuts down complexities to provide a solution that is easy to install and configure. In fact, you can install and take your first backup in less than 15 minutes! Altaro VM Backup has a straight forward UI that makes it easy to use and set up your virtual machine backups, yet it is feature-rich with powerful features to back up your virtual machines and premium support is included with the package.
The recently released v7 comes with great new features, namely:
Augmented Inline Deduplication
Boot VM from backup
New look to the Altaro Offsite Server
Faster compression algorithms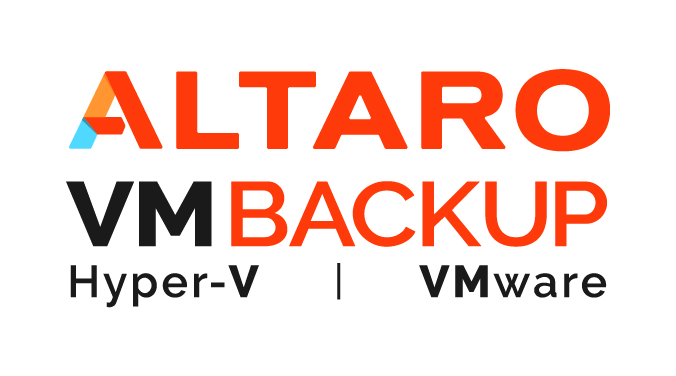 Augmented Inline Deduplication – The best deduplication in the industry
Altaro VM Backup v7 introduces Augmented Inline Deduplication making huge improvements in storage requirements. Altaro VM Backup compared to other vendors creates the smallest backup size and runs inline deduplication in real-time for every virtual machine backup. Post-processing is never used and for inline deduplication to run you don't need to group VMs together. Augmented Inline Deduplication also improves backup and restore speed as there is much less data to transfer. Even more, efficiency continues to increase as more VM backups are added resulting in much less storage requirements.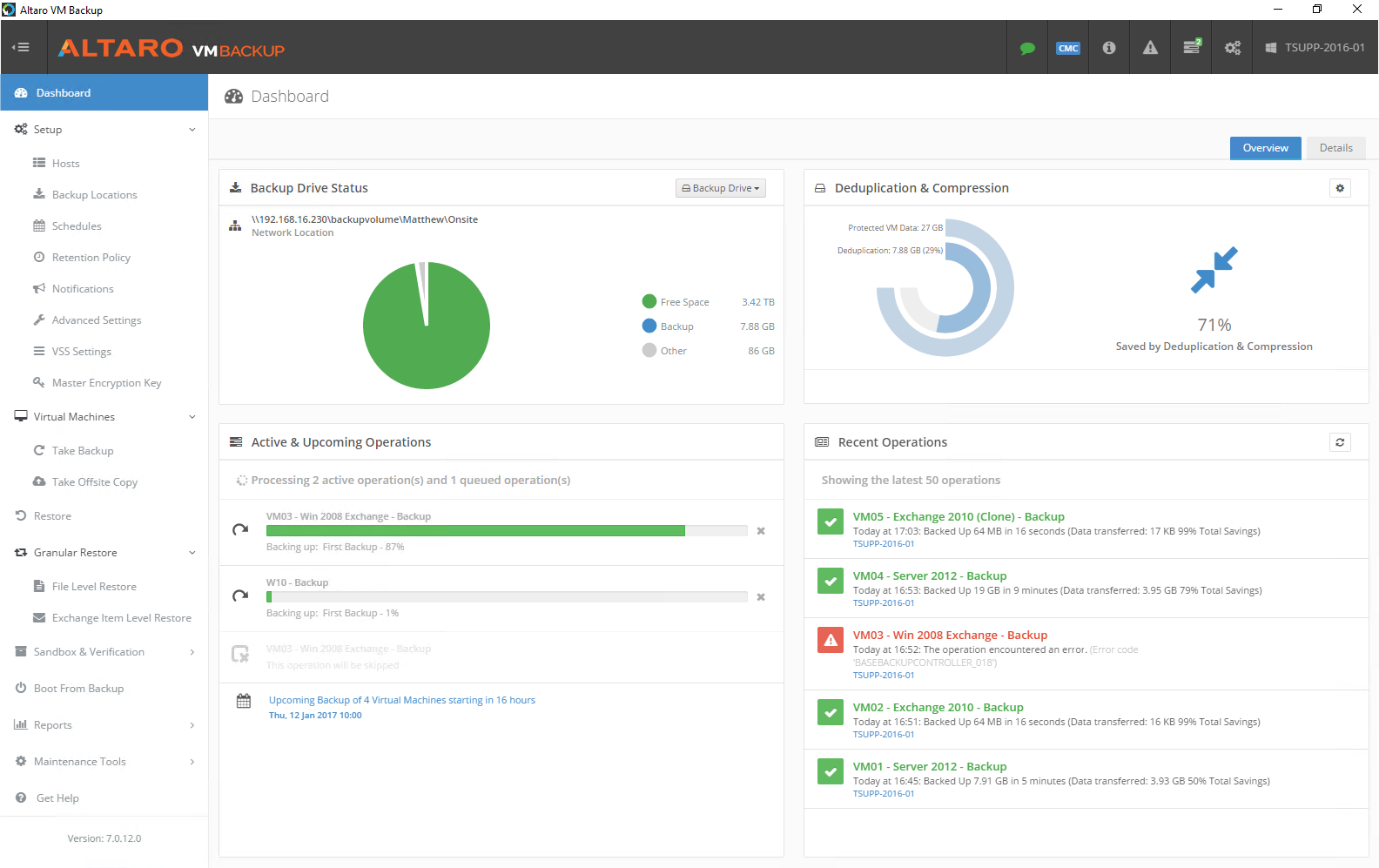 Faster compression algorithms
Inline deduplication is only one implementation to reduce storage requirements. However, it mustn't be confused with compression algorithms. Altaro VM Backup v7 uses compression algorithms to compress the data being backed up. The new v7 release uses a new compression algorithm. Using QuickLZ compression, it leverages CPU multithreading and arithmetic capabilities, making the backup speed and restore speed much faster. QuickLZ compression is also more efficient in that it lowers CPU requirements as well!
Boot VM from backup
A new feature in v7 is that VMs can be instantly booted from the backup location. Once booted, the VM is restored in the background with all changes by users during the recovery window being retained. Booting a VM in this manner takes seconds and users will have access to it right away. This feature greatly minimizes downtime by avoiding the waiting period while a VM is recovered.
To try out Altaro VM Backup, you can download a 30-day trial or free version here
Altaro VM Backup for MSPs
Altaro VM Backup for MSPs is an msp backup solution to monitor and manage all clients' Hyper-V and VMware backups from one single online console. The MSP program available for MSPs, VARs and IT Resellers is a monthly subscription program where partners need only pay based on usage (pay per VM per month).
Multi-tenant: Monitor and manage all Hyper-V and VMware backups across all customers through one single online console
Unbeatable Value: Pay per VM per month at the most accessible price in the industry
Low commitment: Minimum of only 10 VMs per month
No annual commitment: You may stop any time
Resources
Below are some of the Altaro published resources that I think you'll find interesting.
About
Fast-growing developer of user friendly backup solutions for small and mid-market businesses. Altaro believes in solid backup software that does what it says it will, is intuitive and easy to use, well priced and most of all offers outstanding support as part of the package.