Must be a first time for everything, right? Last week was my first time i participated in a company lead podcast recording and yesterday it was released. The topic that we covered was automation and orchestration with focus on Nutanix, vRealize Automation (vRA) formerly known as vCloud Automation Center (vCAC), vRealize Orchestrator (vRO) formerly known as vCenter Orchestrator (vCO) and operational procedures.
The podcast was hosted by:
Click the below figure and listen the 28 minutes and see what you think. If you got time, please provide feedback via either the blog post comment or by contacting the podcast hosts here: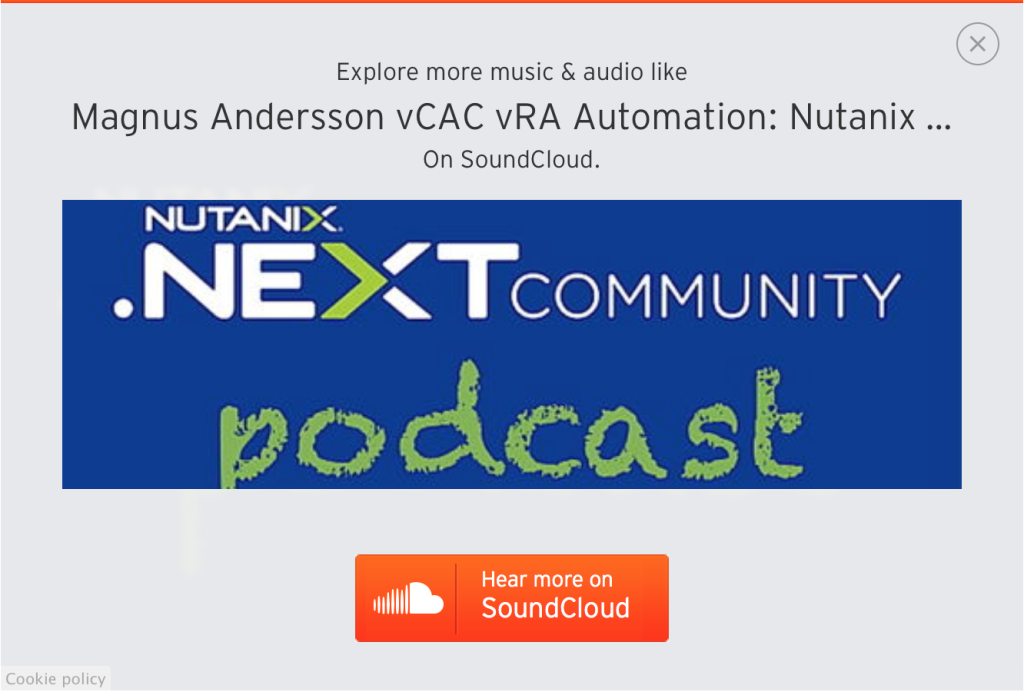 The Nutanix vRealize Automation reference architecture on Nutanix mention in the podcast can be downloaded here and additional Nutanix Podcasts can be found here.