I'm happy to let you know that Nutanix will give away a limited number of blogger passes for the Nutanix .Next user conference in Nice November 7-9 2017. And of course the event will be held in the Acropolis Conference Center:)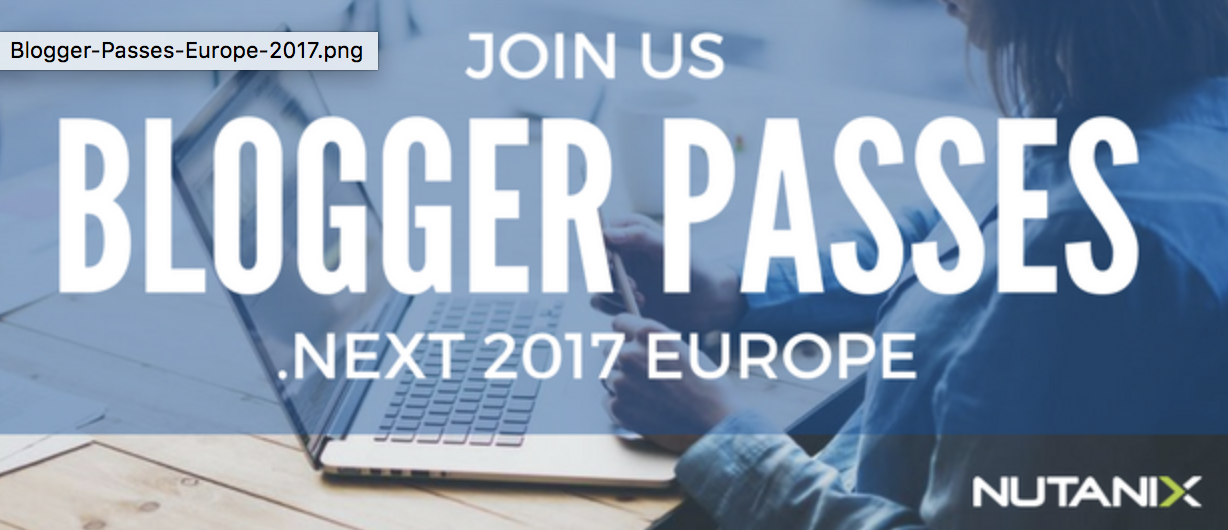 The blogger pass you have a chance to get provides you with a complimentary conference pass.
It is as simple as it was to apply for a blogger pass for the .Next event earlier this year in Washington which I blogged about here. Just provide the below information via the following link:
Name
Email
Blog URL
LinkedIn Profile URL
Twitter Account
Read the Nutanix official blogger pass information here.
Good luck & I hope to see as many of you as possible at .Next in Nice in November .