Yesterday, 2022-07-26, a new LTS (long term support) version of AOS was released and we are now moving away from the 5.20.x releases and says hello & welcome to the 6.5 release train.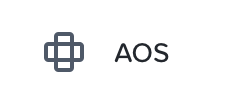 Read more about difference between LTS & STS here. There are a lot of improvements and new features in 6.5 and for you who have kept yourself updated with what's included in the 6.0, 6.1 & 6.1.1 have seen a few of them already. Here is a summary of all the goodness:
Rewarming the metadata cache
Optane Tier for NVMe
AES support for hybrid nodes as well as brownfield setups
Ranged based replication which speeds up disaster recovery replication
AHV Templates – Yes!!
Prism option for AHV node maintenance mode – RF1 VMs will be powered off
Ability to remove multiple Nutanix nodes same time from a Nutanix cluster
Nutanix cluster rebuild widget (Rebuild completion % plus Estimated time to complete)
AHV Metro Availability and Synchronous Replication
Prism AWS subnet integration
Seamless hybrid cloud connectivity
Self-service and automated network provisioning
Multi-tenant network isolation
Network Gateway – Layer 2 Subnet Extension
Storage Container management via Prism Central
Storage Policy per VM
Instant Restore with Storage Migration
Storage space reporting improvements
New Disaster Recovery widgets
Enhanced NearSync Replication Schedules for VStore Protection
Enhanced Asynchronous Replication Schedules
Non-Nutanix VMware capacity planning
AOS 6.5 comes with AHV version 7.4 build 20201105.30398 and can be managed with Prism Central version pc.2022.4.0.2 & pc.2022.6 (updated 2022-08-04). Additional software bundled with AOS 6.5 are:
NCC (Nutanix Cluster Check) 4.6.0
NGT (Nutanix Guest Tools) 2.3.1
Foundation 5.2.1
As you can see via the Upgrade Path you can upgrade to AOS from AOS 5.20.3 (not 5.20.4 but that will hopefully be fixed with a 6.5 patch in the near future), 6.0.x & AOS 6.1.
See Nutanix Official blog post about the 6.5 release via Introducing AOS 6.5 – HCI Will Never Be the Same
As usual check Nutanix Software End Of Life document on a regular basis to keep you up to date.
Useful links
Enjoy the new version and its capabilities..
————————————————————————————————————————————————————————————