Today, 2023-11-06, Nutanix released a new version of Nutanix Database Service, NDB, meaning the latest available version is 2.5.3. Even though this is a dot dot release it brings, in addition to bug fixes, enhanced capabilities and also a new feature which is SSL Support for PostgreSQL. This means NDB can manage databases with SSL/TLS enabled for Patroni, etcd, and HAProxy.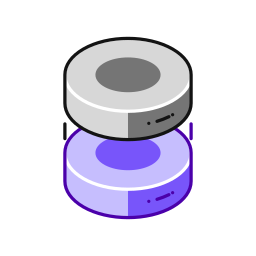 Below is a list of enhancements included in 2.5.3:
Support for new database engine versions and operating system versions:

RHEL 8.7 support for Oracle, PostgreSQL, and MongoDB database engines.
PostgreSQL – Support for PostgreSQL version 15.
PostgreSQL – Support for EDB version 15.
SQL Server – Support for SQL Server version 2022

Enhanced log drive expansion mechanism for Linux-based database engines.
Log catchup optimisation.
Oracle – Renaming of a clone directory based on a configuration parameter.
PostgreSQL – Configuration of HugePages as part of provisioning.
PostgreSQL – Preservation of the contents of configuration files during a clone refresh operation.
SQL Server – Support for the soft removal of databases from a database group.
Deduplication of alerts on the alerts dashboard.
Capability to resolve multiple alerts together based on the alert policy or the entity.
The following software versions are supported with NDB 2.5.3
AOS – 6.7, 6.6, 6.5, 6.1.1, 6.1, 6.0.x, 5.20.x, 5.15.x
AHV versions bundled with AOS 6.7, 6.6, 6.5, 6.1.1, 6.1, 6.0.x, 5.20.x, 5.15.x
vSphere 7.0, 6.7, and 6.5
Useful links
Era 2.5.3 Download or download via NDB UI
Njoy the new NDB version ….
———————————————————————————