So we are 14 hours away from this years US based Nutanix .Next event which will take place June 28 – 30, 2017 at Gaylord National Resort and Convention Center in Washington, D.C.
Gaylord National Resort and Convention Center. I have been in Washington for a few days already and have had some time to catch up with colleagues, meeting customers & partners and actually do some work as well:)
Last year there were a lot of new announcements and without saying too much I can promise that you'll not be disappointed this year either. The schedule is pretty packed, just take a look at the different tracks available:
General Sessions & Keynotes
Nutanix Fundamentals
Nutanix Products & Technology
Applications & Workloads
Hands-On Labs
IT Vision & Strategy
Hybrid Cloud Essentials
Unconference
Birds of a Feather
NuExperience

I have a speaker session, "The Secrets to Building Private Clouds with Nutanix", together with Shridhar Deuskar which will take place Thursday 29:th of June between 10:30 AM – 11:20 AM. Apart from talking about the subject and run a demo we will also have a partner on stage. If your schedule isn't busy at that time and if you're interested of private cloud solutions I think you should attend the session.
Below are a few useful links for the event.
If you can't attend the show there is an option to see the keynotes via the Keynote Live Streaming.
Last but not least, below is a picture including Nutanix giveaways at the event including a drone and a bluetooth speaker. Pretty cool stuff, right?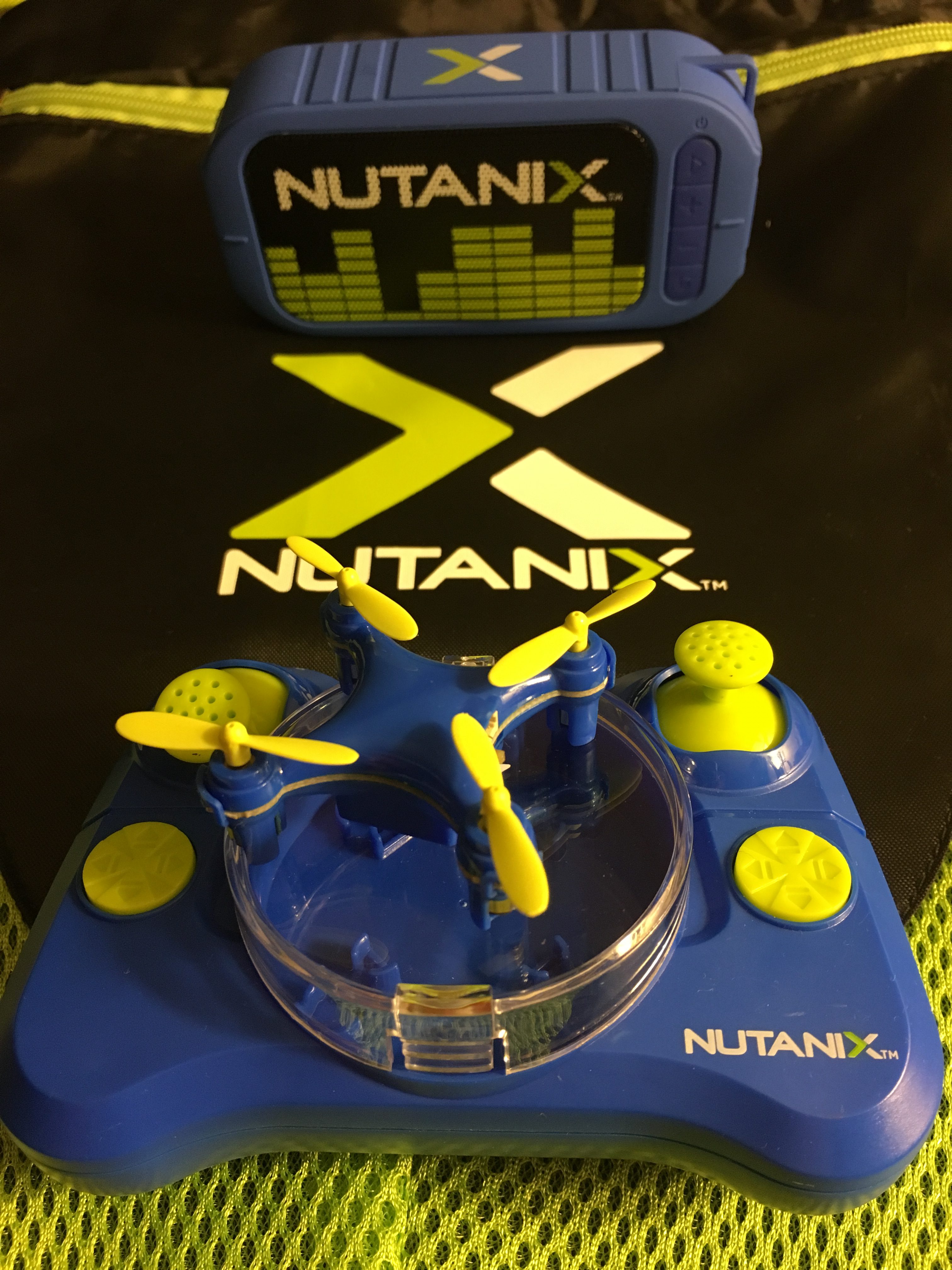 Reach out via Twitter, the blogs author page or swing by the Nutanix both if you want to have a chat.
C U in a few hours during the next couple of days @ Nutanix .Next #NEXTConf