A few weeks ago i upgraded a customer environment to latest release of VMware vSphere. Customer ran 5.5 U2 and now they wanted version 6.0 U2 for both vCenter Server and ESXi. The entire process was pretty straight forward and the only little bump we had was the vShield Manager to vCenter Server Lookup Service registration. We decided to use a fresh installation of vShield Manager since new services were about to be implemented in the customer environment and the old services used by the previous vShield Manager was no longer in use.
Yes vShield Manager, latest release version 5.5.4, is supported with ESXi 6.0 U2 which you can see via the VMware Product Interoperability Matrixes.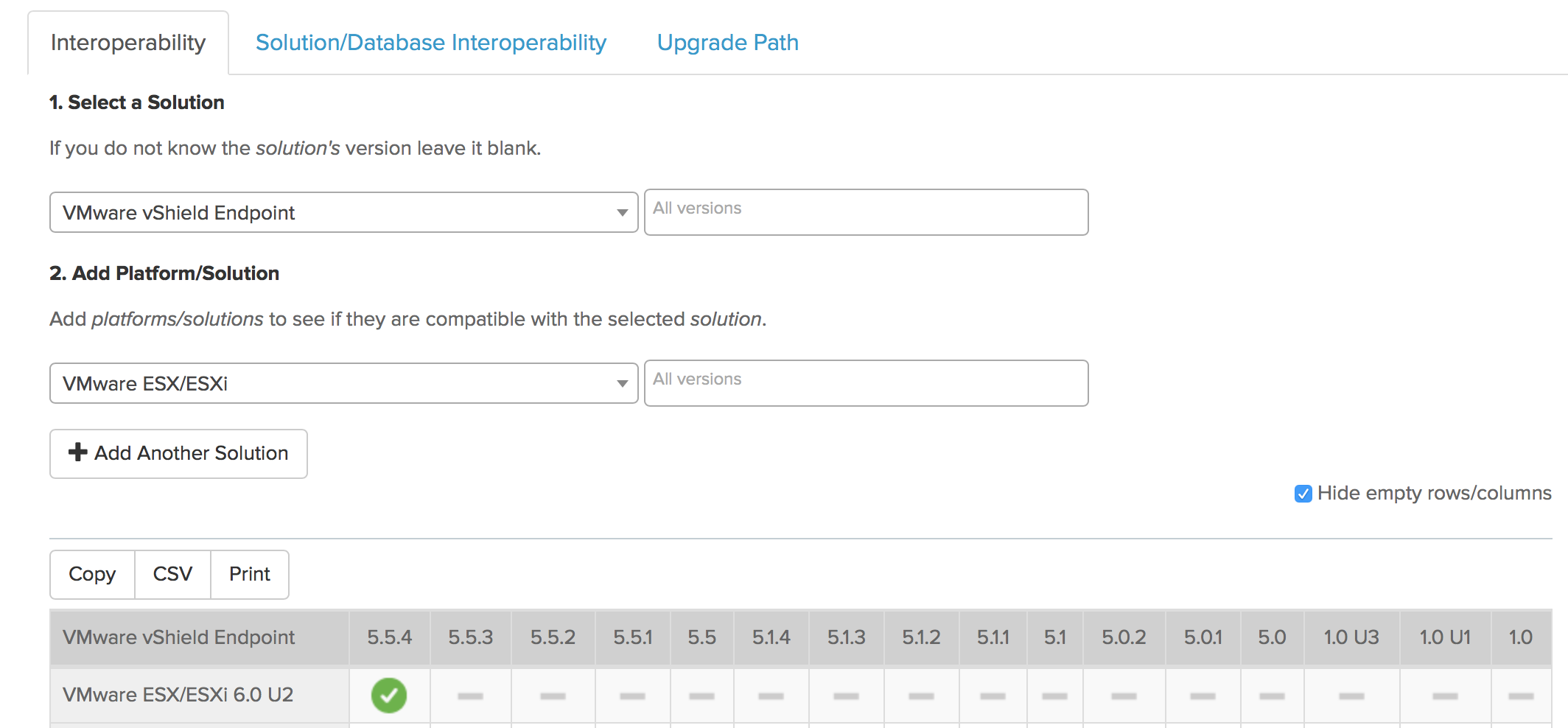 I tried to register the vCenter Server Lookup Service using the below information:
Lookup Service Host: vCenter-Service.domain.com
Port: 7444
Lookup Service URL: Predefined based on the above values
SSO Administrator Username: administrator@vsphere.local
Password: Customer-Password
However, when using the above configuration i received the following error:

After some investigation i realised that the port for the vCenter Service Lookup Service is no longer 7444, it has been changed to port 443. By just making this small change so the configuration looks like the below one i could successfully register vShield Manager version 5.5.4 to the vCenter Server Lookup Service.