A few days ago, 2017-09-27, Turbonomic, a long time VCDX56 blog sponsor, released a new version of their software which continuously analyzes real-time workload demand and matches it to compute, storage and network resources in a virtualized, private or public cloud environment. This means the latest & greatest Turbonomic version is 6.0 and it brings new ways of controlling your operational expenses and providing the application with the performance & availability they need.
There are quite a few enhancements to the 6.0 release and like many companies these days Turbonomic is moving away from a flash based UI to a HTML5 based UI meaning you can manage the software from any device from anywhere.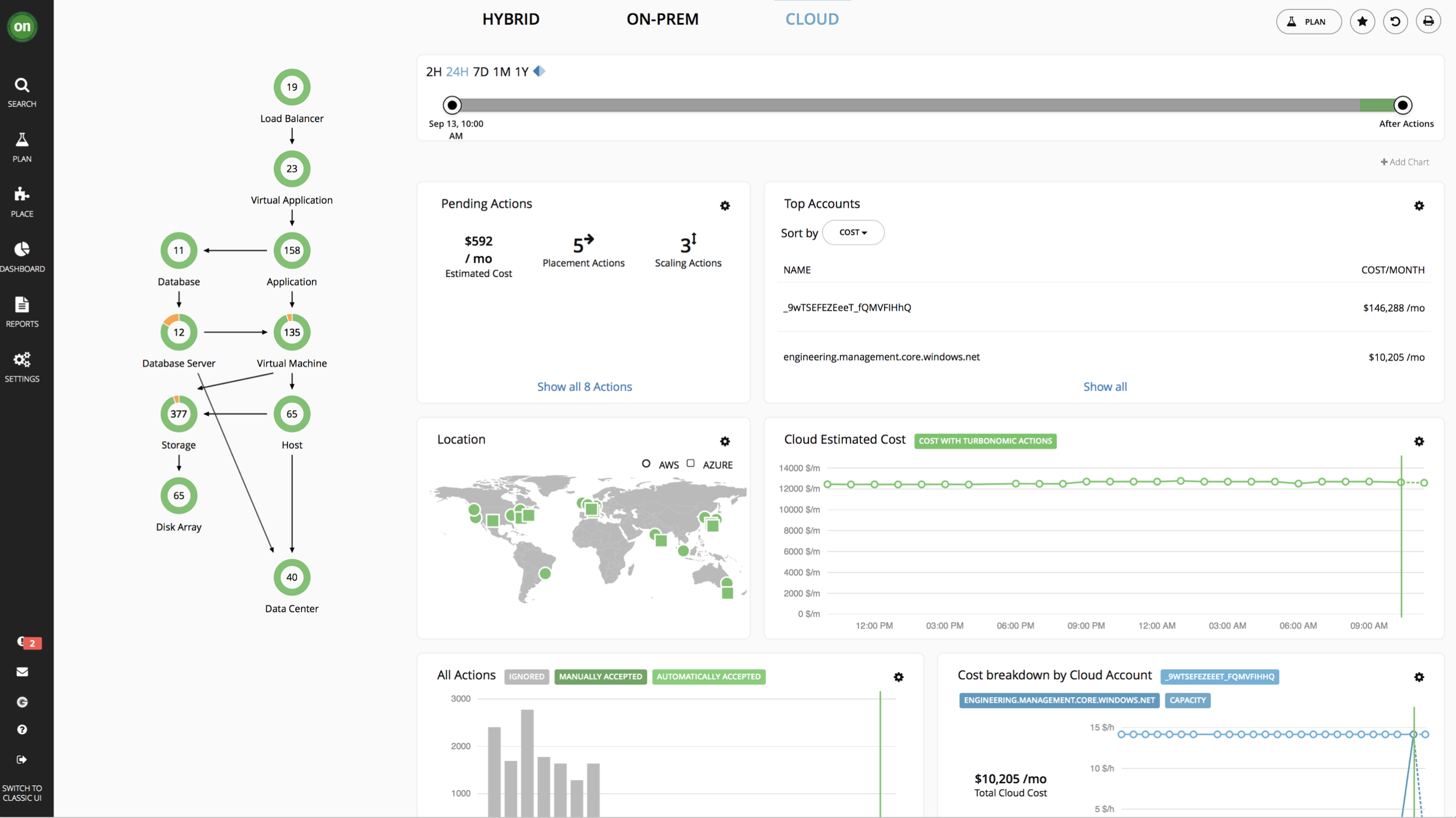 A way to further increase cost control is the automated or scheduled suspend action where you can either let Turbonomic decide when to suspend an instance or set a schedule when you need an instance to be suspended.
Other enhancements in the 6.0 release includes:
Current default operating system for Turbonomic is CentOS but upgrade bits are available for RedHat as well. No more support for openSUSE
Build custom dashboards via the dynamic canvas

A lot of widgets to customize your desktop

Databases, storage, compute and network real time analysis in AWS and Azure
Total instance cost analysis including cost for compute, license, IP and storage.
Universal search – serach throughout your hybrid environment.
All UI elements gets the information from RESTful API meaning no clients are needed at the end points.
Plan cloud storage migration & migrate between storage tiers without any downtime
Processing & Analysis
New targets including:

Cisco Application Policy Infrastructure Controller (APIC) for discover network flows
Fabric Control including Cisco UCS Central & HPE OneView

Smarter IOPS Calculations for Disk Arrays including both flash based once and hybrid once.
Ignore constraints in project plans.
Relational Database Control for AWS and Azure
Useful links:
Visit the VCDX56 Turbonomic partner page to get more information and useful links about Turbonomic
——————————————————————————————————————————————–
Load/access your VMware software remotely from anywhere with citrix cloud hosting by CloudDesktopOnline with top-notch support from Apps4Rent.
——————————————————————————————————————————————–