Vembu just released a new version of their Vembu BDR Suite meaning the latest release is version v3.9.0. Focus in this version has been in the following areas:
In addition to these enhancements it is now also possible to schedule and run Pre and Post backup scrips via a wizard available in NetworkBackup, OnlineBackup and ImageBackup clients.
Data Restore
In previous releases it has been possible to perform instant recovery for VMware ESXi based VMs only. Now this feature is available for VMDK, VHD, VHDX and IMG disks meaning you can restore your VMs and physical servers on ESXi, Hyper-V or KVM. This is made possible since Vembu creates VHD, VHDX, VMDK and IMG disks virtually without using any additional storage, for every VMs & physical machines, after completing each backup schedule.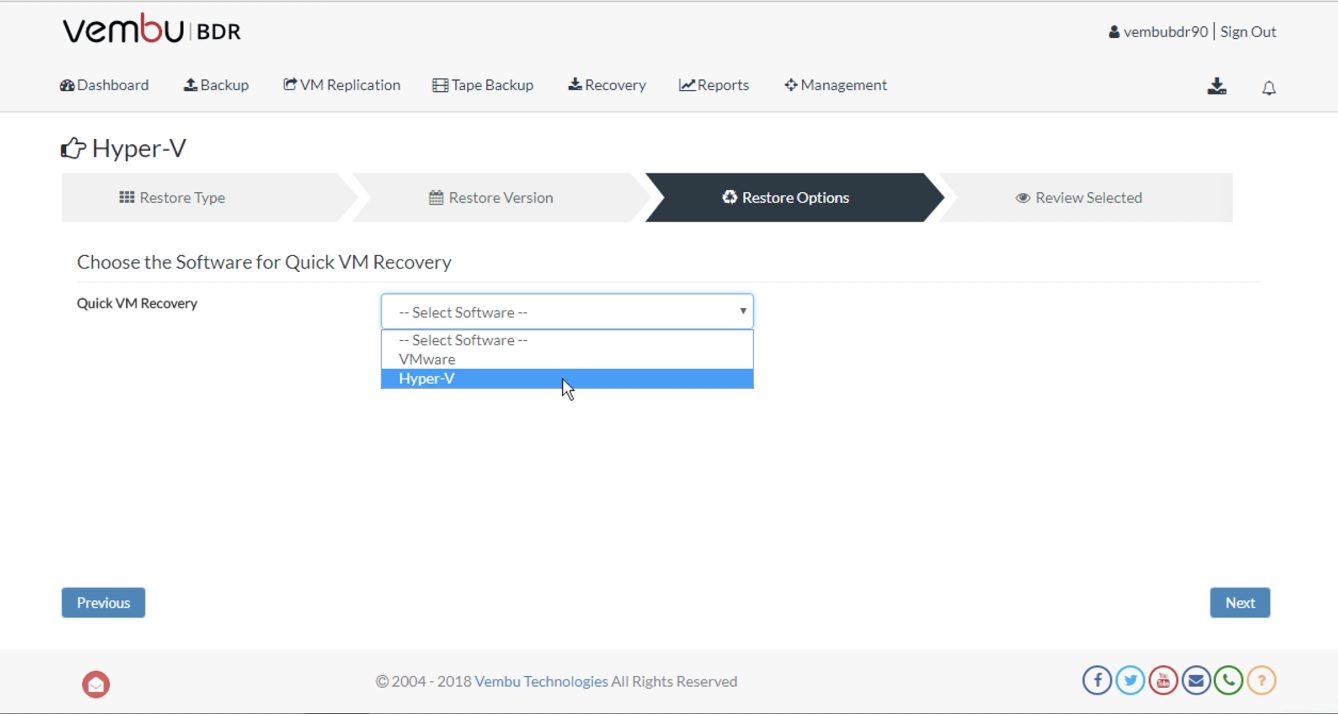 Click the following link to read about Quick VM Recovery
Security
Every backup job created via the Vembu backup server or via a distributed agent provides an option to enable   AES-256 bit encryption. These backups are protected with a unique password needed during a restore process. This option provides another layer of security.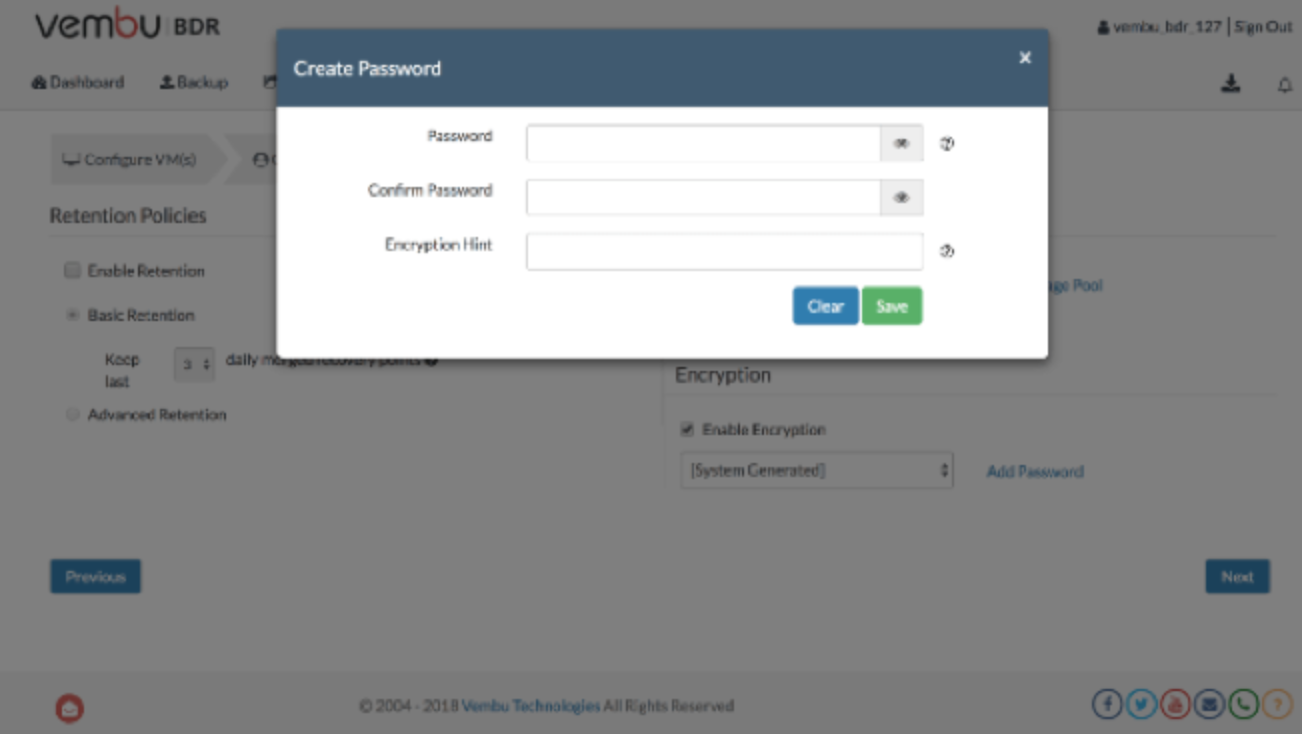 Click the following link to read more about Backup Level Encryption
Storage
It is now possible to store your backups on two different media devices since Vembu now supports Tape as a backup destination. Image based backups from ESXi, Hyper-V, Physical Windows Servers and Physical workstations are supported for Native Tape Backup solution.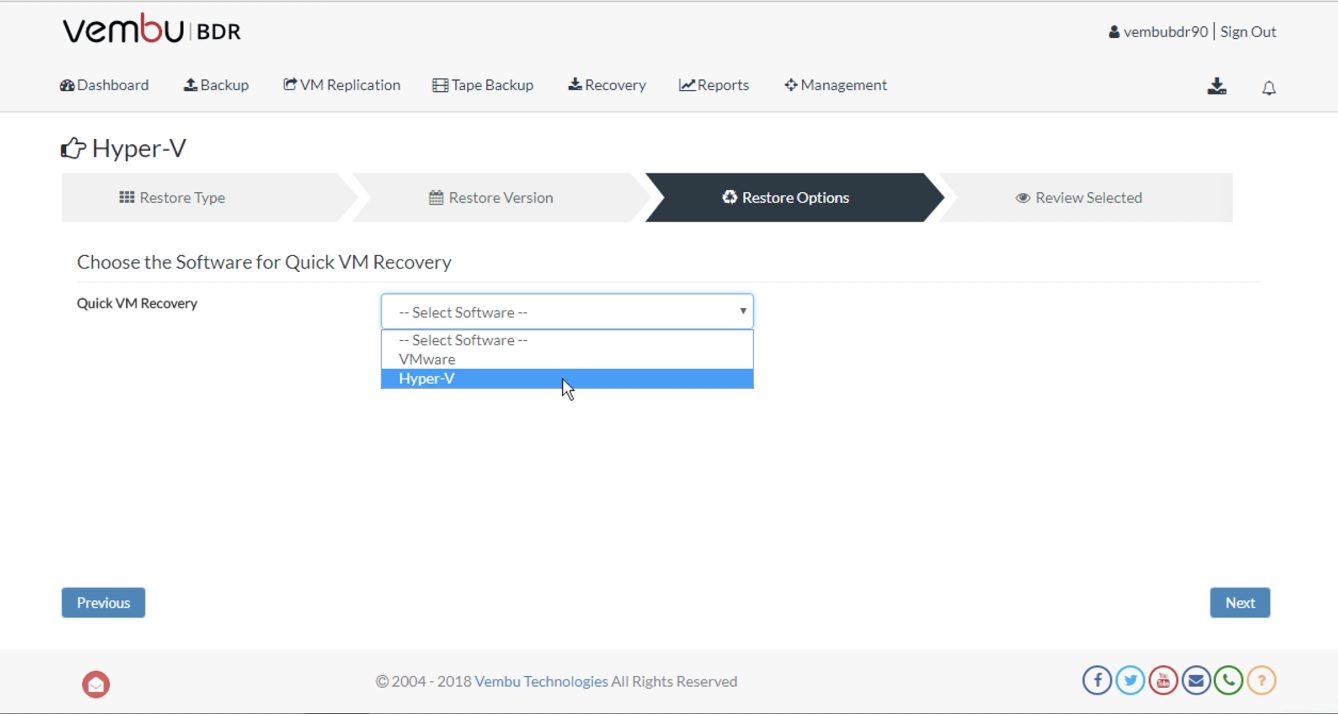 All in all, pretty good enhancements .