This partner page is dedicated to Vembu who started being a VCDX56 blog sponsor January 2017.  The page contain the following useful information:
—————————————————————————————————–
Vembu Backup and Recovery
Small & Medium Businesses need backup more than before not only because of strict compliant policies but also losing critical information can lead to irreparable damages. There is a huge challenge for small businesses who wish to avail a backup solution as numerous backup vendors have fragmented their offerings as per the nature of businesses.
To be more clear, backup vendor might offer a backup solution with limited features for small businesses which they believe will suffice. In case, the business wishes to upscale, they have to purchase another edition which hits their budget. Also, an average data center might contain virtualized servers, physical server & endpoints. But there are very few backup vendors which caters to the aforementioned environments and ironically, it involves huge costs. Vembu addresses these complexities and pain points of businesses through one of the most comprehensive and affordable backup & dr solutions in the market, which is Vembu BDR Suite.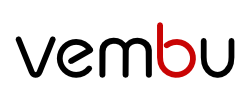 Vembu can backup VMware vSphere, Microsoft Hyper-V, Physical Servers, Workstations, Exchange Items, SharePoint Items, SQL Items, Office365, G Suite, etc. – and they can back that up on-site, off-site, or even to the cloud – not to mention that most of this is done within a single UI. Aside from the BDR Suite, Vembu offers a wide variety of products such as a monitoring solution to centralize the monitoring of all of your backups as well as some which are absolutely free such as Desktop/Laptop Image Backup and the Vembu Universal Explorer for discovering application items within Microsoft apps.
It is important to note that Vembu BDR Suite is offered as a single edition software for all businesses unlike other backup vendors who provide editions with limitations based on the type of businesses.
Click here to download your 30 day trial
Products in the Vembu BDR Suite
The most reliable, simpler and affordable Backup & DR product for virtualized environments, Vembu VMBackup provides agentless Vmware vSphere & Microsoft Hyper-V Backups, VM Replication for High Availability, Host-level advanced Hyper-V backups with CBT enabled, Multiple recovery options like Quick VM recovery, Entire VM recovery and Instant File-level recovery, Application-aware technology, Automated Backup verification, Cross Hypervisor Migration and much more at affordable price thus making it a handy product for IT admins for their virtual environments.
With entire Image-level Backup for Windows Servers & Workstations, File-level Backup, Bare-metal Recovery, Migration options from Physical to Virtual environments, Vembu ImageBackup is a comprehensive Backup & Disaster Recovery for Windows IT environments. Vembu ImageBackup supports from Windows Server 2003 SP2 upto Windows Server 2012 R2 and from Windows XP SP2 upto Windows 10 & 2016. Furthermore, Desktops/Laptops Backup is completely free.
Vembu NetworkBackup is designed for small & medium businesses to protect critical business data across file servers, application servers, workstations and other endpoints in Windows & Linux environments. Application & File Backup in workstations is completely free.
Vembu OnlineBackup is a user-friendly backup solution that lets you backup your Business Critical Data to our Secure Vembu Cloud. It includes File Backup, Server Backup, Application backup for MS Exchange​, MS SQL​​​, MS SharePoint & MS Active ​Directory​ with Granular restores.
With SaaS applications taking over the CRM & other businesses, there are associated threats of data loss with it. Vembu SaaSBackup is designed to protect mails, drives & contacts in SaaS applications like Office365 and G Suite with faster recovery options and rich UI. Furthermore, Vembu SaaSBackup supports Microsoft OneDrive too.
Vembu CRM Suite
Focus on the customer facing teams and includes software for marketing, support, sales and social media interaction/engagement. Read more about the software included in the CRM suite via the below links.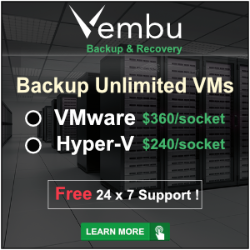 Free Software
Vembu BDR Suite v3.7.0 has come up with a comprehensive free edition for data centers which deploy both virtual & physical environments. The free edition will be beneficial to all those who wish to try out Vembu BDR Suite in their production and testing environments without any costs.
Unlike other free edition software available in the market, The Vembu BDR Suite Free Edition will cover up all the major features needed for the Backup & Recovery for multiple requirements of a data center.
Vembu BDR Suite covers the below environments as follows:
Useful Links