Today, 2017-08-29, VMware announced/introduced VMware Pivotal Container Service which is a collaboration with VMware, Pivotal and Google Cloud to deliver VMware Pivotal Container Service (VMware PKS). Not really sure about the PKS but maybe it is to point out Kubernetes or maybe PCS is already taken:) Components included are e.g. NSX, Kubernetes, vRealize Automation, Wavefront telemetry
Kubernetes, which is one (if not the one) of the most common/used open-source systems for orchestrating containers offering e.g. automating deployment, scalability management and management of containerized applications.
VMware PSK is built for service providers and enterprise organisations to operationalize Kubernetes and it includes the following features:
A fully supported Kubernetes distribution integrated with vSphere
BOSH orchestrated easy deployment with integrated lifecycle management and operations
Deep integration with NSX for container networking and security
Constant compatibility with Google Container Engine (GKE) and integration with Google Compute
Platform services through the integrated Open Service Broker (OSB)
Production-grade features such as high availability, security, identity and access management, monitoring and logging at both the infrastructure and application layer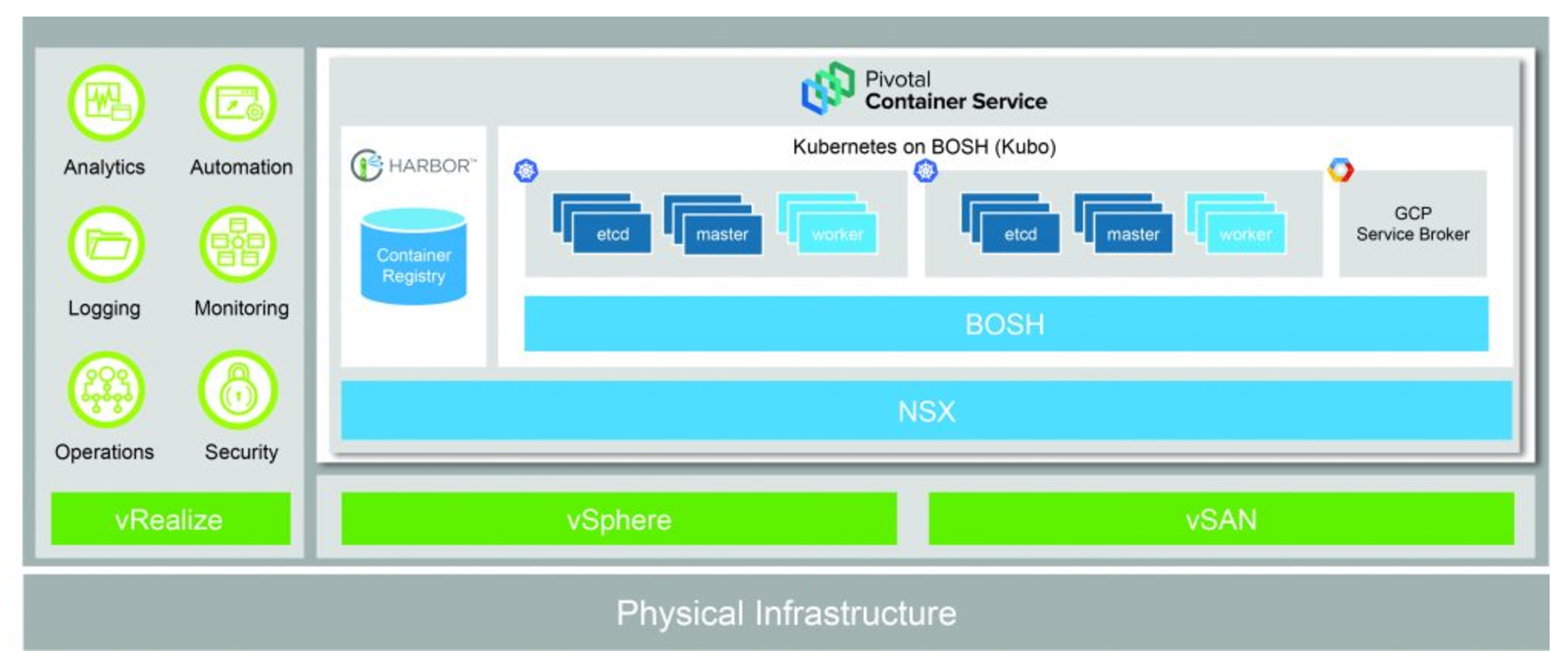 Read more about the announcement here & check out additional information here .