Altaro which provides backup and recovery solutions for Microsoft Hyper-V and VMware ESXi based virtual environments has released a new version of their VM Backup software and it's now version 7. The three major enhancements for this version are:
Support for Hyper-V 2016
Boot from backup
Augmented Inline Deduplication
Download your copy via the link below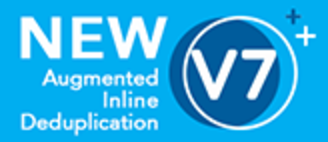 The deduplication feature makes sure deduplication happens before the backup is sent over the wire which will make backups way faster since the amount of storage that needs to be transferred is reduced.
The boot from backup image feature makes sure you can boot a VM from the backup driver/location without affecting the integrity of the backup. This can be used for restore verification and to minimise downtime during a disaster since the restore process does not need to be finished before the VM is available.. The VM will be booted and then copied in the background to the hypervisor.
I think all three enhancements are very valuable for existing and potentially new customers looking at Altaro as their backup and restore solution.
There will be a Product Demo & Q&A at Tue 24 Jan 12:00 PM CET. Register via the link below.