A few days ago a new VMware Certified Directory (VCDX) was announced. VCDX is the highest level certificate you can earn form VMware and includes four different tracks:
Data Center Virtualization
Cloud Management & Automation
Desktop & Mobility
Network Virtualization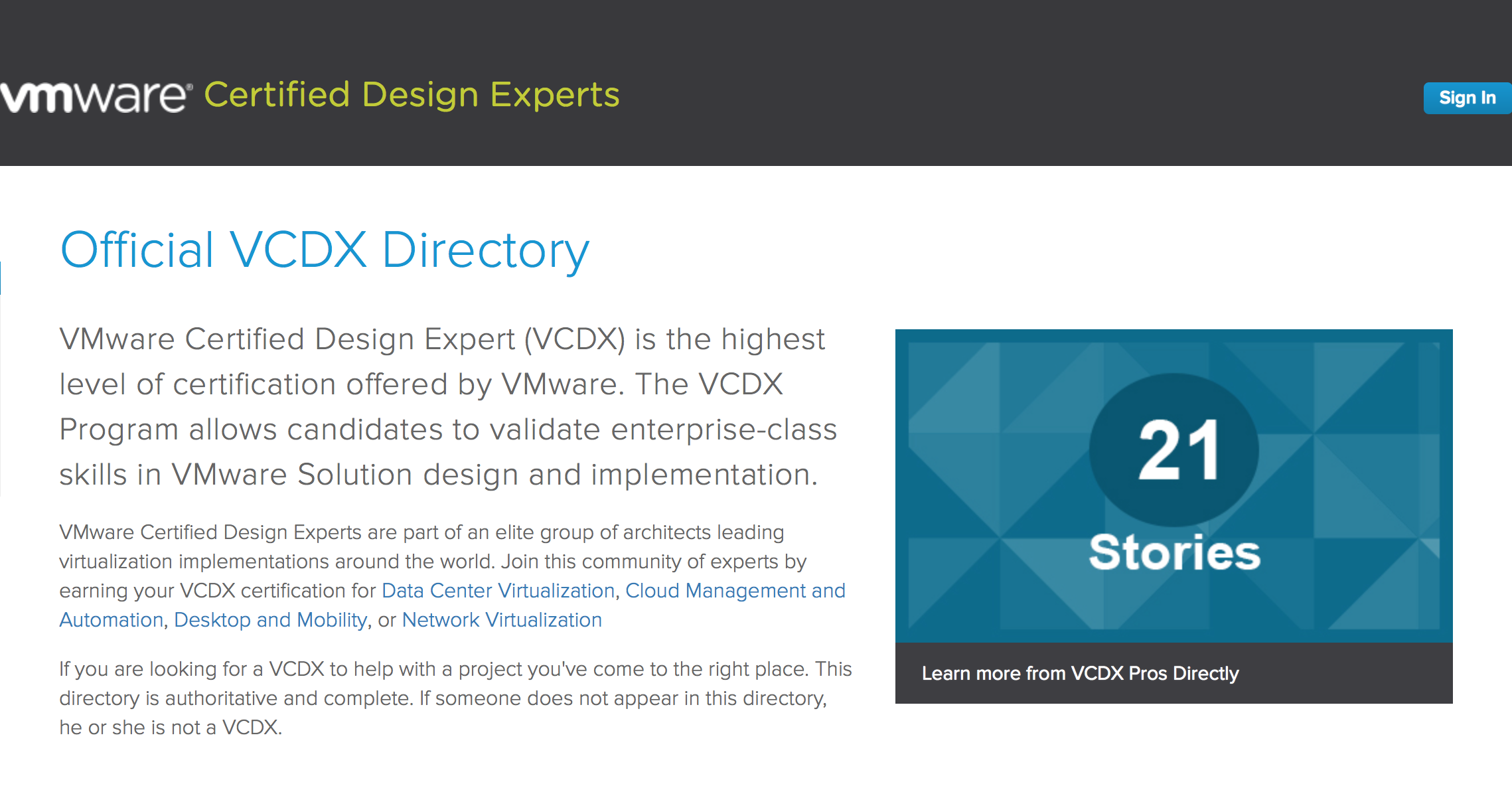 Compared to the old VCDX directory that can be found here you got a really nice search feature meaning customers and candidates can easily fond you for projects they may have. You can filter your search by:
Country
Region/State – Guess that is not needed for Sweden but might be good for the states:)
Languages spoken
I nice thing for us being a VCDX is that we can actually update and change our information via the application and does not need to send information to VMware.
This is how you can easily search for a VCDX and i searched for myself in this case (haha)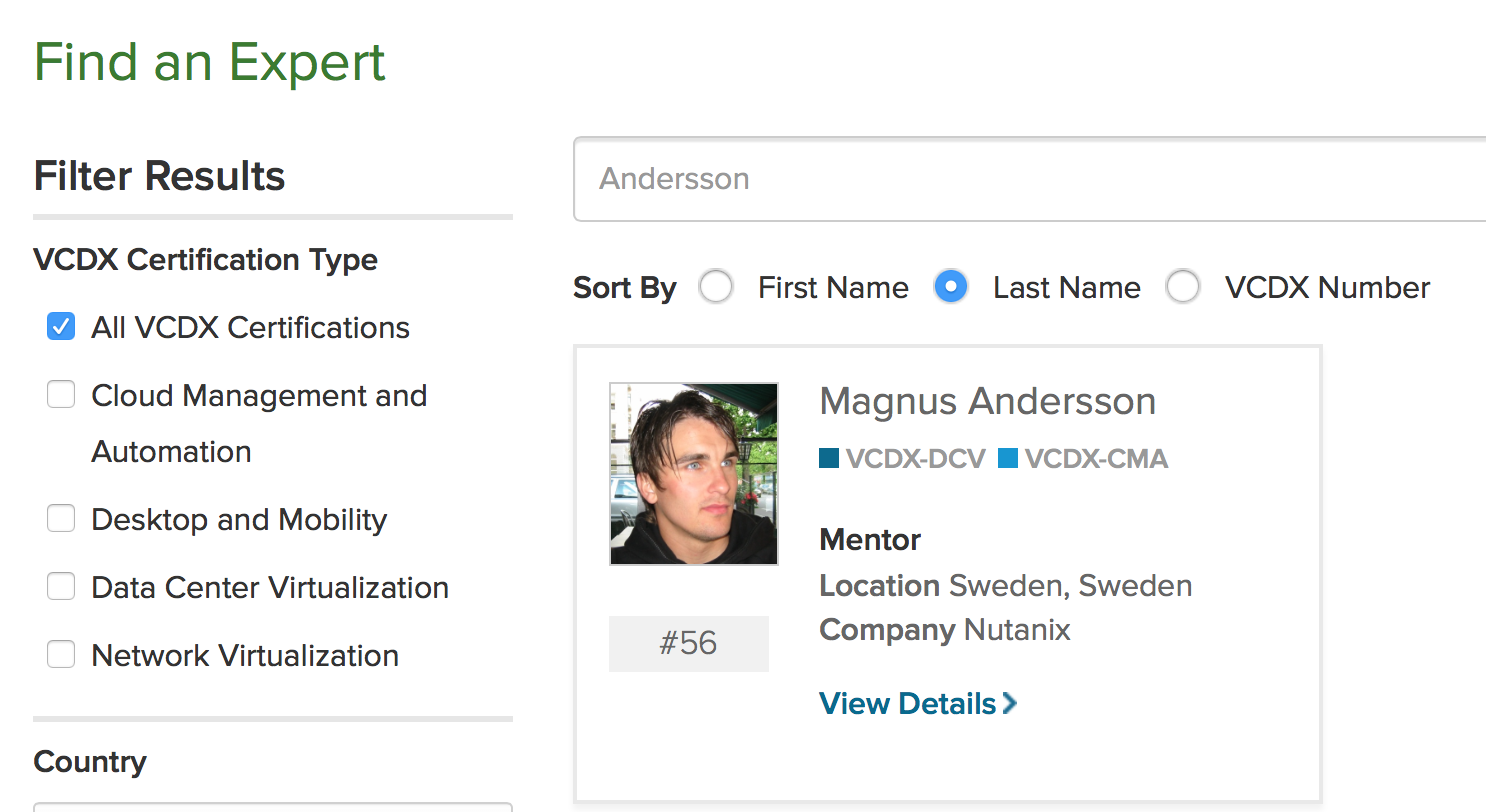 If you click click the "View Details" link you will see a summary of the VCDX profile.