Yesterday, 2017-08-28, VMware announced the next version of their network virtualisation product NSX-T  meaning the latest and greatest version will soon be 2.0. NSX-T replaced NSX-MH which was the first NSX version to support multi-hypervisor. NSX-T can provide network virtualisation for both multi-cloud and multi-hypervisor environment. To be more specific we are talking about:
Virtual machines (VMs) & containers running on your on-premises vSphere environment or running on AWS.
VMs & containers running on ESXi or KVM
In addition to be purpose built for being ready for Infrastructure As A Service with self service functionality NSX-T is also built with developer focus since it can automatically integrate with Kubernetes and Redhat Openshift Platform As A Service (PAAS) and provide the network policies.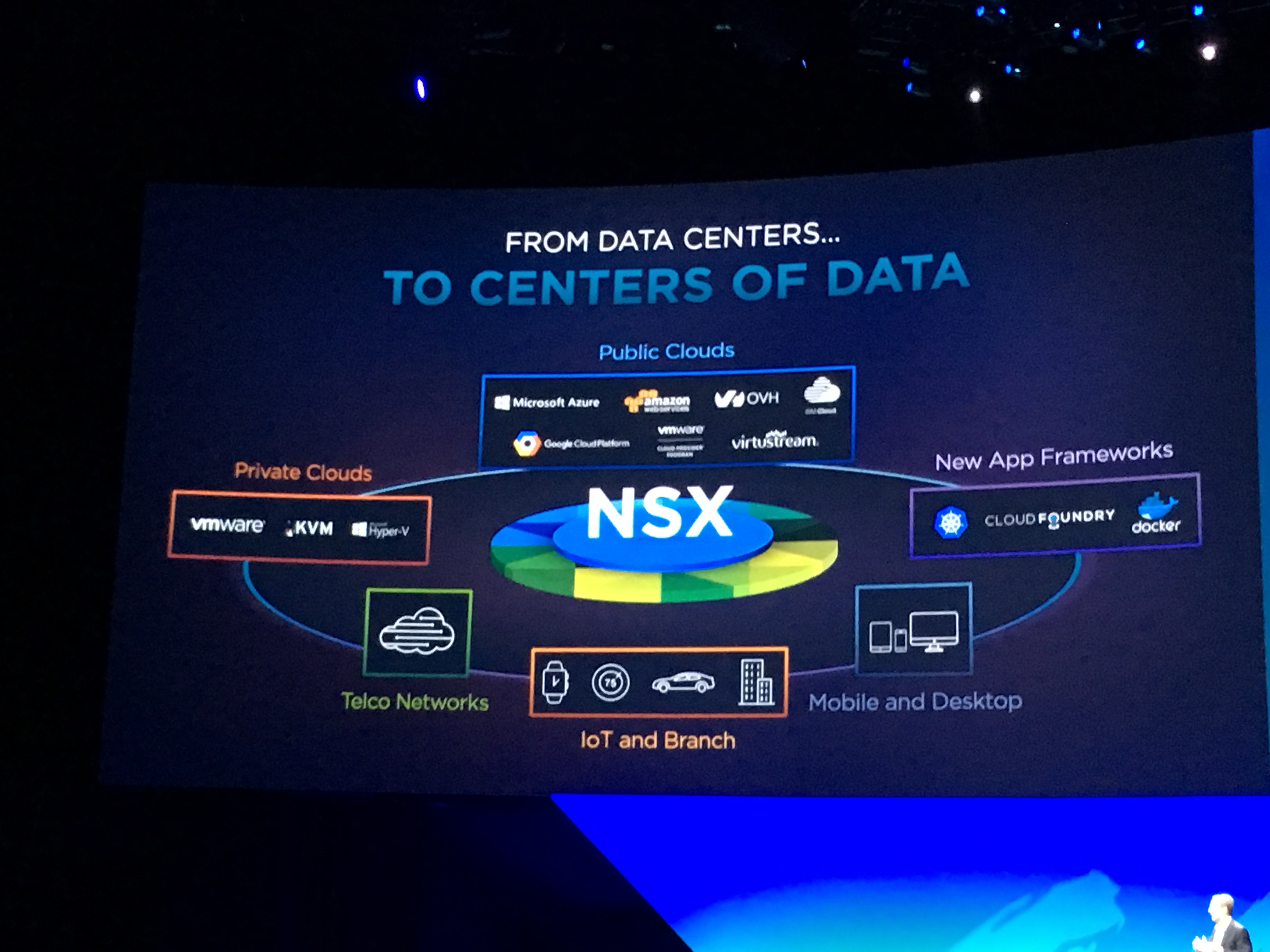 Read more about the announcement here.