Updated 2017-04-26
AHV version 20160925.44 was released 2017-04-24 and it includes minor changed to the .43 released April 11. Release notes for .44 can be found here.
——————————
Yesterday, 2017-04-11, Nutanix released a new version of their hypervisor AHV. This means the latest and greatest AHV version is now 20160925.43.
This release contains broader support for AOS 5.x family and e.g. the following important fixes for:
The network stack
Large VMs – in this case VMs with more than 256 GB RAM
CVM root accountIn addition to the new support and fixes the hot add of CPU and RAM is available via PRISM as a tech preview.
Important: As usual, do not use tech preview features in production environments
As usual you can use the PRISM one-click feature to upgrade AHV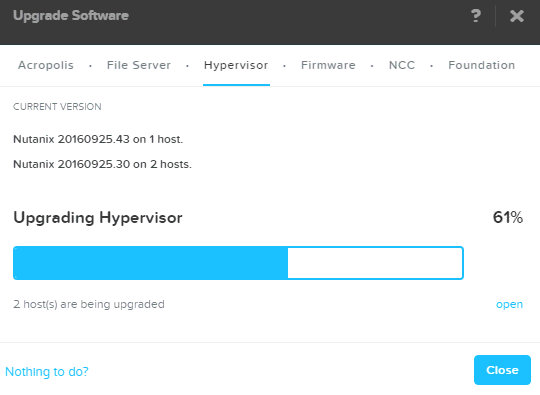 The metadata and binary needed to perform the one-click upgrade in PRISM are available here and the entire release notes can be found here.