Yesterday, 2020-01-02, Nutanix released a new version of its database management & data copy solution, Nutanix Era, meaning latest and greatest version is now 1.2.
There are enhancements and or new features in the following areas:
Era Server
Oracle
PostgreSQL
SQL Server
One feature that I know, coming from an infrastructure background, will be much appreciated and used a lot is the High Availability for Era Repository. This allows you to enable High Availability for the Era repository and increasing your Era service uptime. It provides automatic recovery when:
Era Service Process is down
Era database is down
Era agent is down
Separate blog post to follow about this.
In addition, the following new functionality is also really good
SMTP integration – get email notifications for failed or successful operations
Schedule Oracle DB patching
Create Windows Domain Join
Active Directory groups are supported.
Improvements to Clone schedules
Improvements to UI e.g. separate Tabs for current and scheduled operations
And much more – read Era 1.2 Release Notes to cover it all.
Now upgrade time 🙂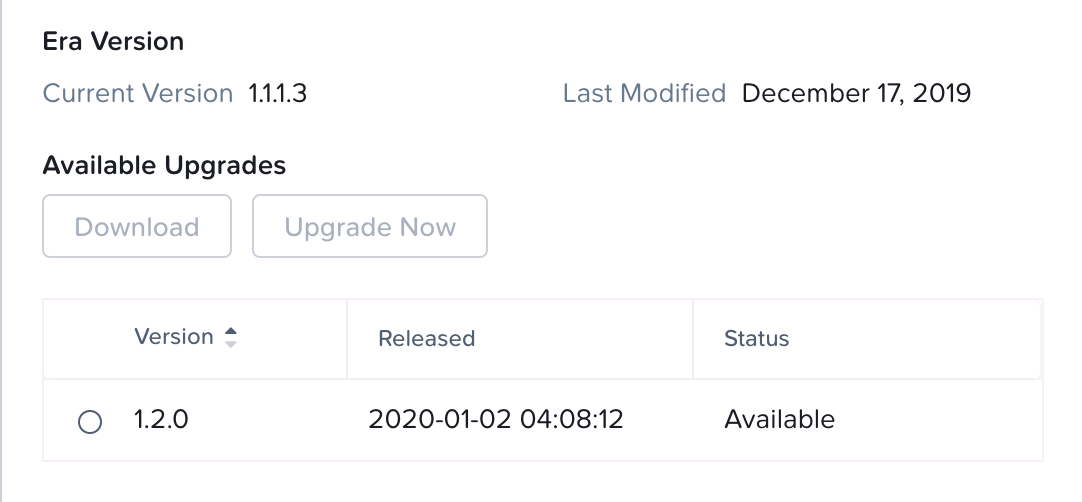 Useful links