As you might be aware of Nutanix Files version 4.0 was release in beginning of October 2021 and last week, 2021-11-08, a dot dot dot version 4.0.0.2 was released. This version fixes an issues for Files environments with ICAP scans enabled.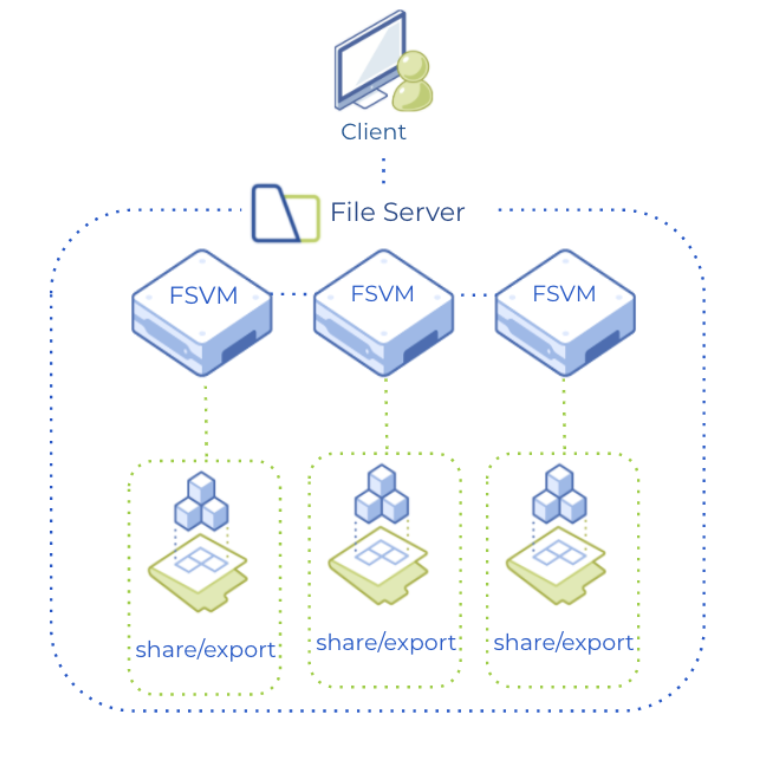 Nutanix Files Logical Overview – Figure Borrowed From Nutanix Official Documentation
If you did miss the 4.0 release it comes with an impressive set of new and enhanced features including e.g.
New Files User Interface
Improved Performance
Smart DR Enhancements
Files APIs (Alpha version)
Smart Tier – Cold Data Management
As mentioned in previous blog posts Nutanix Files is the Nutanix file server and it currently supports the following protocols:
SMB 2.0
SMB 2.1
SMB 3.0
NFS v3
NFS v4
NFS v4.1
NFS v4.2
Useful Links
———————————————————————————