Nutanix Move is a tool to migrate virtual machines to the Nutanix HCI. Until the most recent release you could migrate VMs from the following sources to Nutanix AHV:
vSphere ESXi
Hyper-V
Amazon AWS
With the new Move 3.2 release which was made available a few days ago you can now also migrate VMs to VMware ESXi (standalone or managed via vCenter Server) running on Nutanix meaning both AHV and ESXi hypervisors are available as migration destination. This is a good alternative to svMotion, vMotion without shared storage and for VMware Converter.
In addition to adding ESXi as a migration destination target you can also migrate VMs from standalone ESXi hosts as well as deploy the Move virtual appliance to a ESXi or vCenter Server target.
Three quite good new features in this release. Apart from the new features there are resolved issues in Move 3.2 for both ESXi and Hyper-V sources.
Print screen from the Move UI.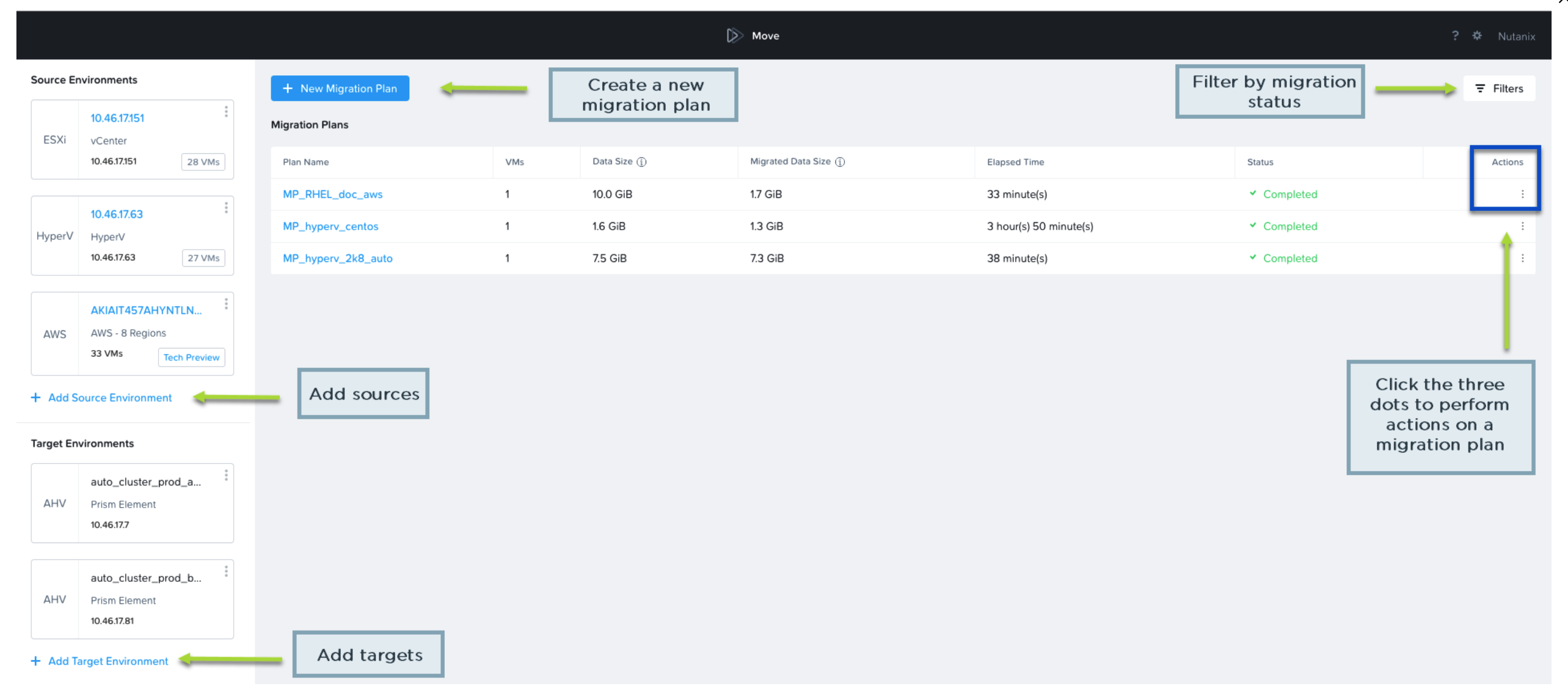 Picture borrowed from Nutanix official documentation
You can now upgrade your existing Move appliance version 3.1 to version 3.2 using the Nutanix one-click
Useful Links