Yesterday, 2015-01-28, Nutanix released Nutanix Operating System (NOS) 4.1.1. This means the general availability (GA) version of the NOS family 4.1 is now available for all our customers via the Nutanix Portal.
The previous GA release was 4.0.2.2. The reason for the version number, 4.1.1, is that the 4.1 has been provided as an early access (EA) version for specific customers.
One of the beauty with having all software based is that you just need to upgrade your installation to take advantage of all the new features, you don't need to buy the latest model of whatever brand you are using and i'll soon publish a blog post about the how to easily upgrade from a previous NOS version to NOS 4.1.1.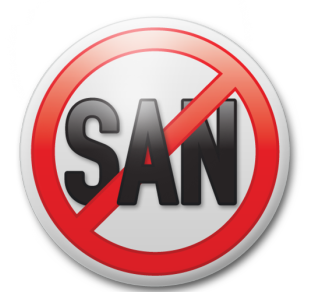 Here are some of the key features that and as usual i'll not discuss every one of them because then thi
Metro Availability – Continuous availability of VMs across two geographically separated sites
Prism UI – Configuration of Cloud Connect for replicating VMs to Amazon Web Services
STIG compliance for Controller VM
Data at rest encryption with self-encrypting drives
One Click Hypervisor Upgrade
Additionally, the below Tools and Ecosystem Integration Utilities are being released at this time:
Integration for SCOM Management Pack meaning you can monitor Nutanix hardware and software via the Microsoft Service Center Operations Manager console.
Nutanix plugin for XenDesktop. My colleague Kees Baggerman has written a blog post about the plugin on the Nutanix  official blog. Click here to read the blog post.
The release notes can be found here and the NOS 4.1.1 software can be downloaded here.
Apart from all new excellent features there is also a performance improvements for specific traffic types. I'll blog about that in the near future so stay tuned.