A while back, actually during Nutanix .Next event in London 2018, Nutanix released support for the OpenStack Queens release. When I scheduled the post to be published I for some reason chosed 2019-11-29 and not 2018-11-29 so it's a bit delayed:)
The new release once again proves that Nutanix is taken the OpenStack path seriously which is really good and gives their customers freedom of choice when it comes to management capabilities. According to OpenStack official home web the Queens release has extended Maintenance until 2019-08-25.
The same drivers are included in the Nutanix support for Queens as with the other OpenStack releases meaning:
Nova – Compute
Neutron – Network
Glance – Image
Cinder – Block Storage
The below figure describes the Nutanix and OpenStack architecture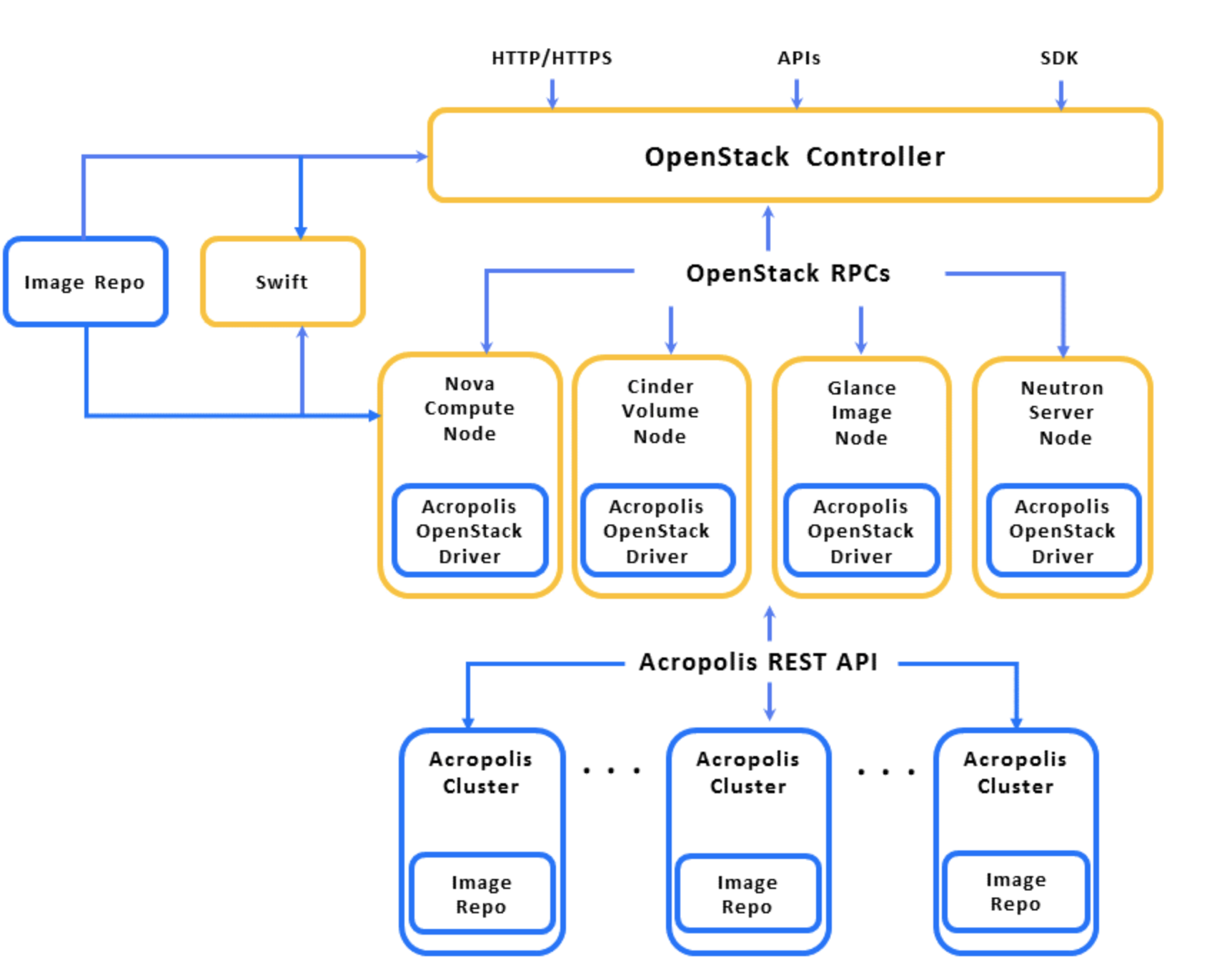 Figure borrowed from the official Nutanix website
As with previous Nutanix releases for OpenStack there are two deployment models available.
Driver Mode – All environment
OVM (Openstack Virtual Machine) – Only for proof of concept (POC)
Useful Links