Two days ago, 2021-03-31, Runecast released a new major version of their software, Runecast Analyzer, meaning the latest and greatest version is now 5.0.

The 5.0 version comes with a huge focus on Microsoft Azure. You can monitor/scan your Azure environment to make sure it adheres to best practices plus the CIS Benchmarks security standard. Pretty good stuff….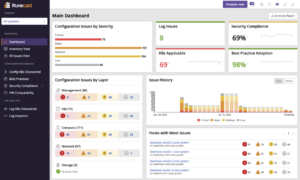 Picture borrowed from the official Runecast web page
In addition to the above mentioned new functionality Runecast 5.0 also includes e.g:
Use the register button below to get your seat at the virtual Best practices & security analysis for Microsoft Azure event scheduled for April 13, 2021.

Useful links