THANK YOU FOR YOUR VOTES, MUCH APPRECIATED
Starting with the THANK YOU is a bit backwards but it's the most important part of this blog post.
31:st of May 2017 the annual top vBlog voting hosted by Eric Siebert at vSphere-land and sponsored by Turbonimic, for the second year in a row, started and yesterday 10 August the results were announced during a live session. Same people as last year co-presented the results with Eric Siebert, meaning Eric Wright from Turbonimic and John Troyer, During the live session top 25 spots were announced and since a new scoring system was introduced this year it was also presented. In case you missed the live session you can watch it here.
Last year, read my blog post here, my blog was voted #15 and this year it was voted as #14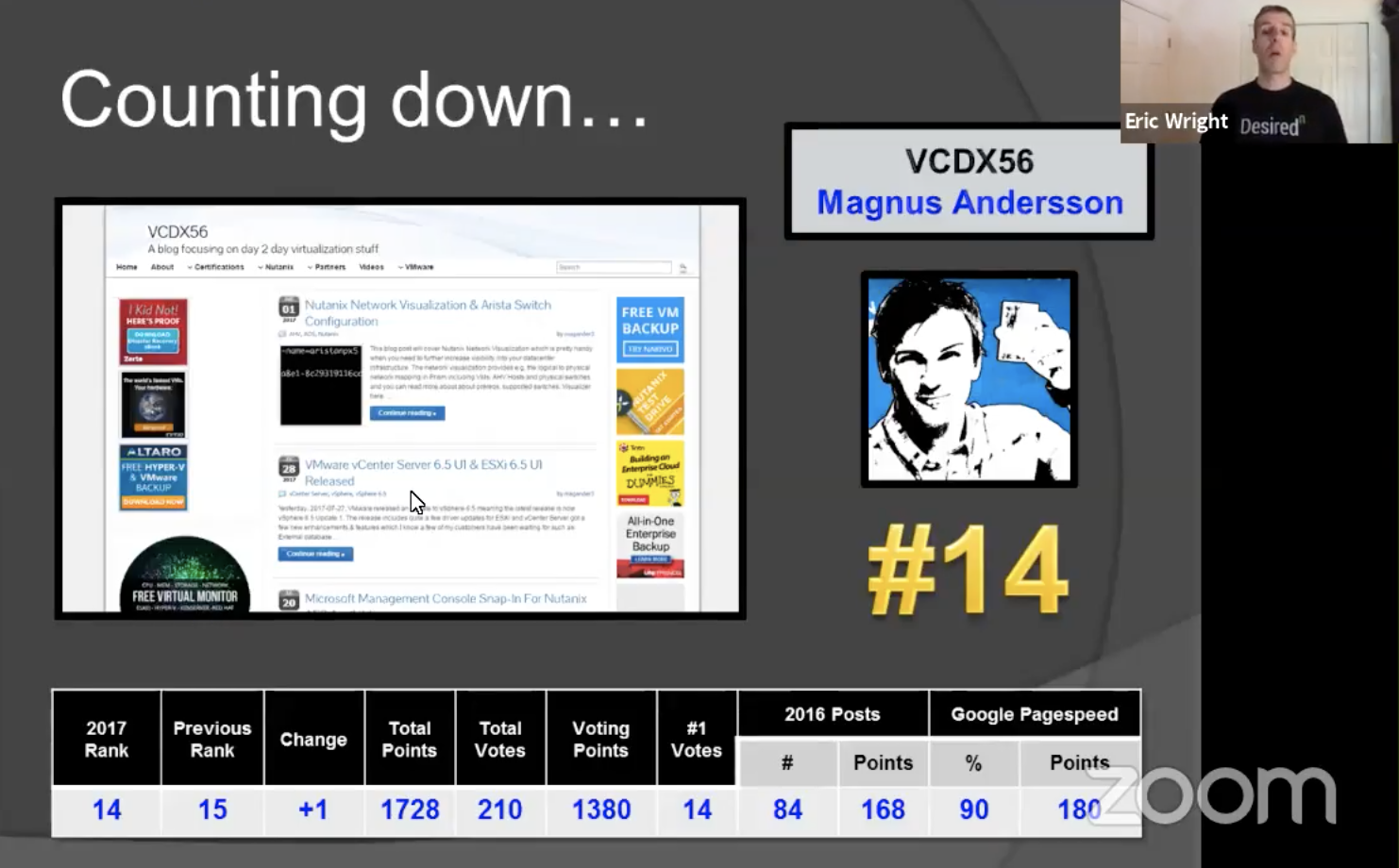 This means my blog has been voted according to the below since I started the blog:
2014 – #18
2015 – #17
2016 – #15
2017 – #14
It's a real honor that so many people find my blog valuable and includes it in their voting.
Below is a picture that includes some nice stats from the history of Top vBlog – Pretty cool and impressive if you ask me.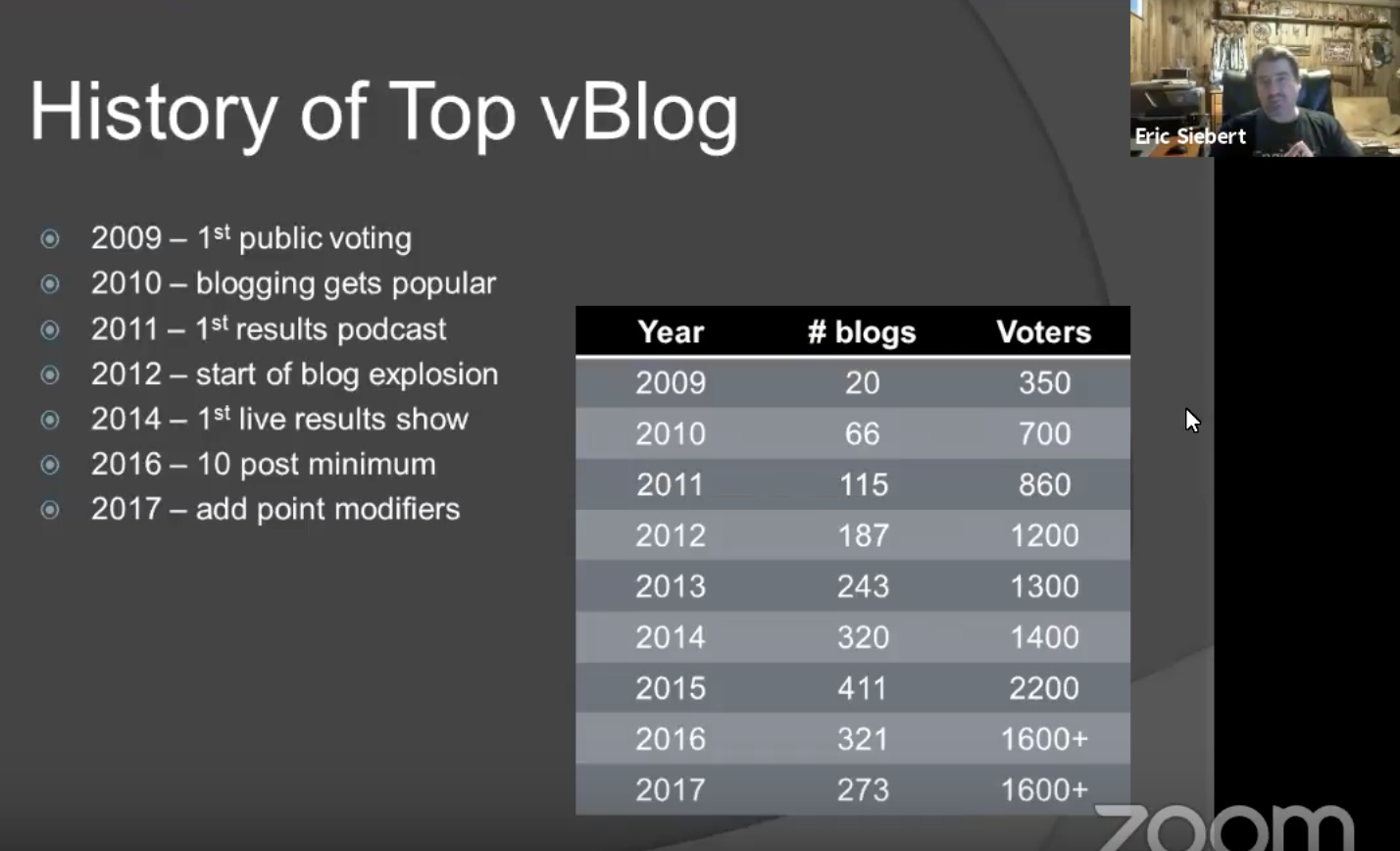 The Top vBlog voting results can be found at vSphere-land via the below links: