Just a quick post to let you know that this years annual VeeamOn Virtual event has changed date from the two previous years. Crazy, right ? 🙂
This year the event will take place 20 November. As mentioned before I like virtual events since I don't have to travel and can just sit in my chair and watch the sessions I find the most interesting.

Pretty packed agenda so I bet you will something interesting:
Vision & Strategy
Implementation Best Practices
Cloud-Powered
Architecture & Design
Obviously many sessions will be focusing on business continuity but things like licensing, object storage and tape (the good old media) will also be covered.
For a one day event the following spec is pretty amazing:
20+ Speakers
5 000+ Attendees
1000+ Minutes of content
24h online streaming
As usual during a Veeam event there are cool prices involved. For this event they will be giving away three Virtual Reality Kits. We will know by 1:st of October what will be included.
Register via this link or the button below you'll get chance to win a Virtual Reality Kit
Eight sponsors contributing to the event and I'm glad to see Nutanix as a Platinum sponsor.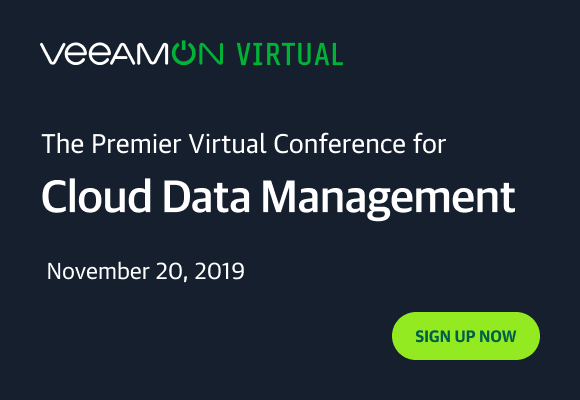 Check out the complete agenda here.