Beginning of this year, late January Vembu released a new version of their BDR suite which you can read more about here and now a new minor update, BDR 3.9.1, is available since 2018-05-15..
Even though it is a dot dot release it comes with one major improvement and that is the release of a Standard version which addresses the SMB market. The Free and Enterprise versions are still available and you can read about the version differences here.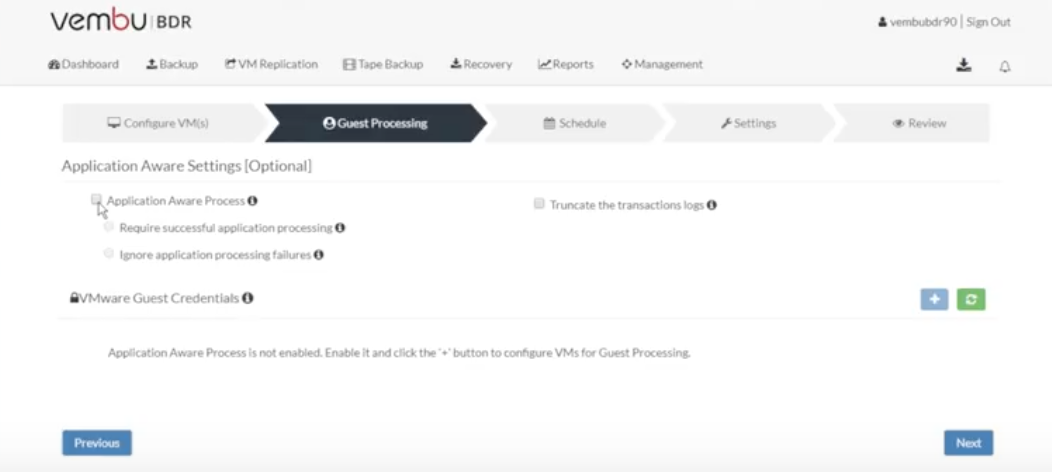 Some of the features included in the Standard Edition are:
Agentless VM backup for:

Microsoft Hyper-V
VMware ESXi

Quick VM recovery
Instant File Recovery,
Granular recovery for MS applications to ensure RTO less than 15 minutes
To get an understanding of what we are looking at in terms of pricing for the Vembu BDR Standard Edition I have borrowed a statement from the Vembu official web page and it reads:
The Standard Edition for VMware Backup is priced at USD 216/CPU-socket/annum. If your requirement comes under 6 CPU sockets, you get an additional discount of 50% that could lead to USD 108/CPU-socket/annum!

The Standard Edition for Hyper-V Backup also has surprises. Priced at a reasonable USD 144/CPU-socket/annum, it gets down to USD 72/CPU-socket/annum if you fall under the above-mentioned discount category.
Download Vembu 3.9.1 here and try it out.