Even though there was a lot of activity yesterday at VMworld as you can see via the schedule here i only participated, based on late Monday arrival, in the vExpert gathering held at Elephant Restaurant & Lounge Club Barcelona. It was a good event and i got the chance to catch up with quite a few people that i more or less only meet during VMworld. Thanks to Corey Romero and the rest of the  VMware Social Media & Community Team for putting this together.
Keynote
So today was the opening and for me it started with the general session (as always) and as i mentioned last year i can't multitask so live blogging will never be something for me. My biggest interest was of course the announcement of vRealize Automation (vRA) version 7.0 which includes quite a few changes from development, end user and architect perspective. In addition to vRA VMware also announced vRealize Orchestrator (vRO) 7.0 and vRealize Business (vRB) 7.0. Below is a list of changes/enhancements for the products and this is just a wrap up and not a complete list:
vRA

Per Tenant Branding
No more VMware Identity Appliance – Identity management is now included in the vRA virtual appliance (VA) as a serviced you can even have local users for e.g. proof of concept environments
Can be deployed in high availability (HA) mode via the first OVA deployment wizard
Other non VA services can be distributed via the initial deployment step so you basically assign different roles to available VM/servers
Blueprints including Infrastructure as a Service (IaaS), Applications and Networking (NSX) via a nice drag 'n drop interface.
Use external approval engines in the workflow via Event Broker Service (EBS).
Easier to integrate with external systems
Export and Import your blueprint(s).

vRO

HTML 5 based UI
Control Center UI for:

Configuration
Workflow management
Troubleshooting

New plugin management

vRB

Improved analysis capabilities
Report enhancements
Consumer View
Provider View
Remote data collectors
Pricing & Policies – Pricing polices will replace vRA cost profiles
Cost comparison
vSphere Integrated Containers (VIC) was covered by Kit Colbert who did a good job as usual on stage and he showed a nice view in the vSphere Client where you can see and manage both the VMs and the container instances. This means that the vSphere admins can have insight and see what is going on within the VM in regards of e.g. how many container runs in the VM right now.
Photon that is a 25 MB large (initially) OS built to let developers create cloud native app + Instant clone makes it possible to get a new VM up and running in about a second.
VMware Validated Designs for Software-Defined Data Center (SDDC) that are architectures and designs created and validated by VMware experts. Read more about it here.
The keynote also spoke about moving workload between different cloud solutions e.g. internal.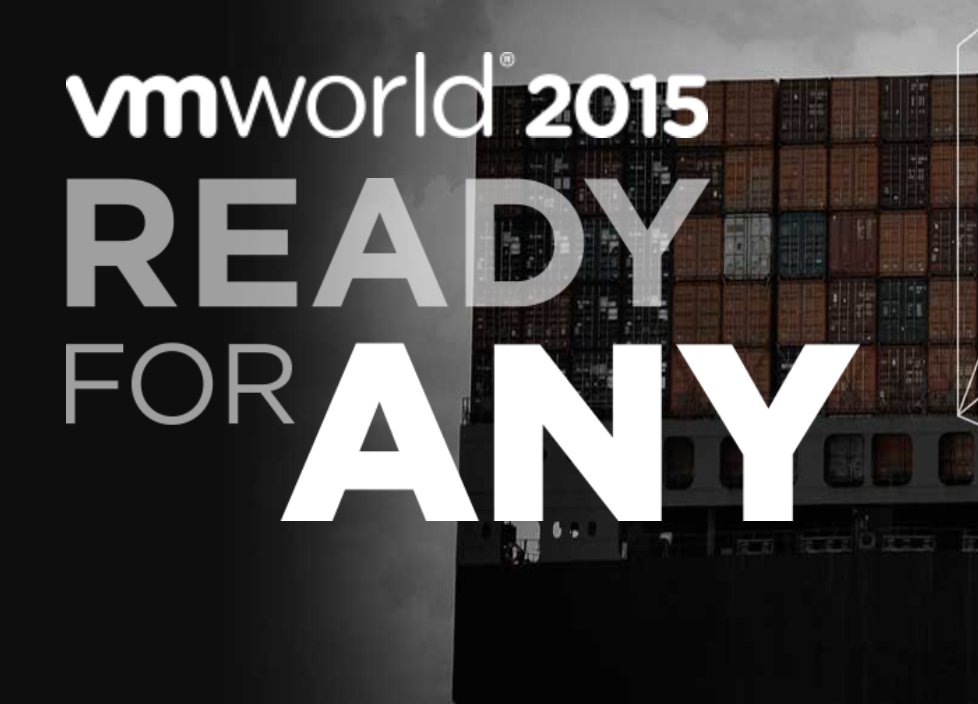 Sessions and hands on labs
After the keynote i joined session The New vRealize Converged Blueprints: Driving Automation and DevOps MGT5956 which was all about the new interface and new features included in vRA 7.0. Most of the session was about the Unified Blueprint that now combines the three different blueprints we used to work with:
Infrastructure Blueprints
Application Services Blueprints
Service Blueprints
From an operational perspective and from a change control perspective i really like that you can export and import the blueprint configurations. This makes it possible to store them centrally for different vRA implementations and easily push them to the environment where they are needed right now.
Next i did the hands on lab HOL-SDC-1632 vRealize Automation Advanced: Integration and Extensibility  and this was a huge lab containing 8 lessons. I manage to get through 3 of them so i have to continue later on. I think it was a good lab and it covers many of the common tasks you are asked during a project e.g.:
How can we implement our own naming convention for the VMs since the one provided by vRA does not cover what we want?
How can we interact with third party systems to update e.g. active directory, DNS, monitoring system, IPAM, backup & restore system.
Last session i attend the first day was Delivering Maximum Performance for Scale-Out Applications with ESX 6 CTO6454 and as you can imagine it talked about VM performance on vSphere 6.0 and specifically for the Network Function Virtualization (NFV) area. The interesting with this was a clear focus on low latency as well and the usual performance parameters like IOPS and throughput. ESXi 6.0 introduced support for Write Combining that eliminates the latency introduced when using Single-Root-IO-Virtualization (SR-IOV) and/or Fixed Pass through (FPT) compared to bare metal.
Solutions exchange
Did not spend more than 20 minutes at the solutions exchange today, Hopefully i'll hove more time tomorrow.
Blogger area
Did not visit the blogger area today but tomorrow i will and hopefully i'll meet up with fellow bloggers, colleagues and friends.
That's all for today, C U tomorrow