Yesterday, 2022-09-26, exactly two months after the previous AOS LTS (long term support) release shipped, the first update was made GA meaning the latest AOS LTS version is now 6.5.1. It comes with support for Windows Server 2022, Hyper-V 2022, which applies to the NX platform and specific information can be found in Nutanix KB 13282.
For those of you who read my AOS 6.5 blog post are aware of that it was not possible to upgrade from AOS version 5.20.4.x to AOS 6.5. With the release of AOS it's now possible to upgrade from AOS 5.20.4 which is really good.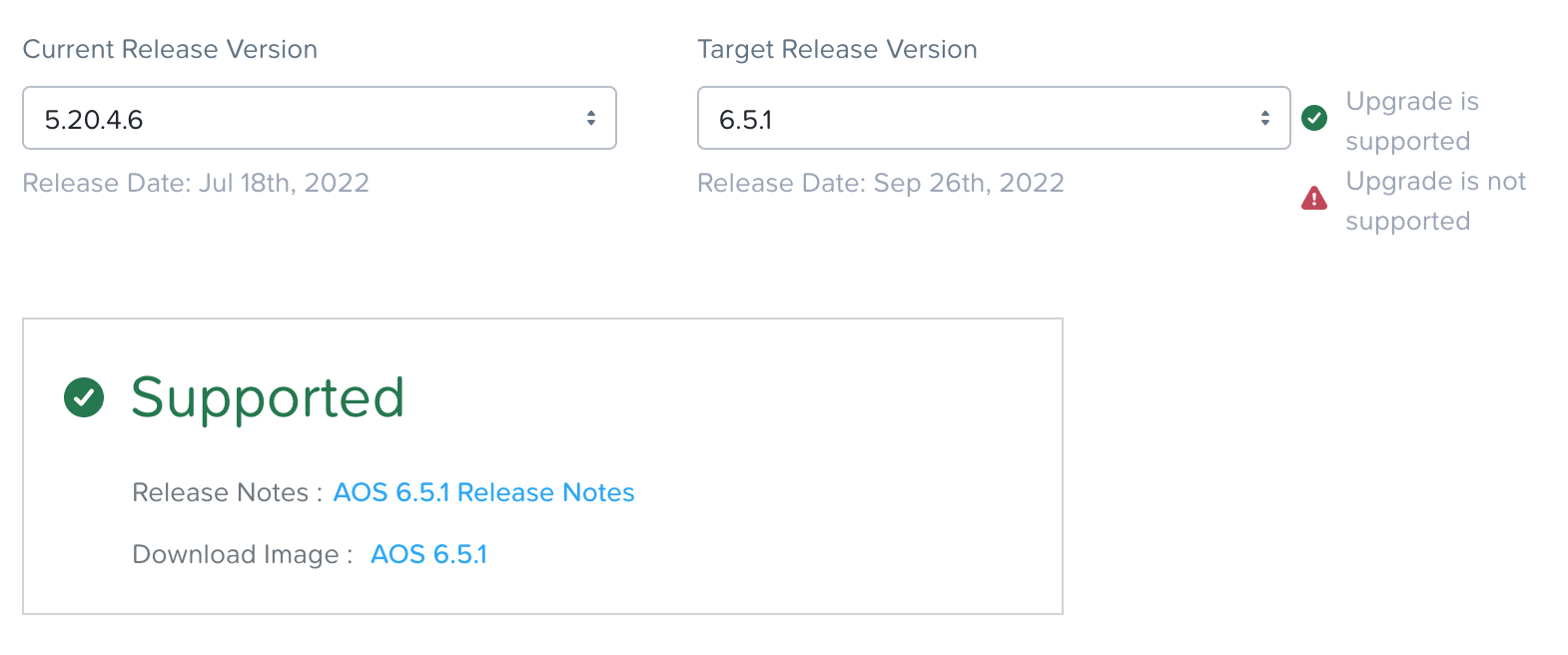 Read more about difference between LTS & STS here.
In addition to support for Hyper-V 2022 and the upgrade path improvement AOS 6.5.1 comes with improvements, as usual a pretty strong focus on security which is really good, in the following areas:
AHV Management
AIOps – Analysis
API Infra
Cluster Conversion
Data Replication / Protection
Foundation
Identity and Management (IAM)
Infrastructure / Services
Life Cycle Manager (LCM)
Networking
Platform Solutions
Prism Central
Prism
Security-AOS

CEBA-2022:1032

 CentOS 7 tzdata BugFix Update.

CEBA-2022:4640

 A grub2 bugfix update has been released for CentOS 7.

CEBA-2022:4641

 A glibc bugfix update has been released for CentOS 7.

CEBA-2022:4647

 A scap-security-guide bugfix update has been released for CentOS 7.

CESA-2022:0063

CESA-2022:0143

CESA-2022:0274

CESA-2022:0473

CESA-2022:0620

CESA-2022:0621

CESA-2022:0666

CESA-2022:1045

CESA-2022:1066

CESA-2022:1069

CESA-2022:2191

CESA-2022:2213

CESA-2022:4642

CVE-2022-0391
RHEL-07-010483
Security patch Oracle Java SE 1.7.0_321 / 1.8.0_311 / 1.11.0_13 / 1.17.0_1
Apache Log4j

< 2.15.0 Remote Code Execution
 2.x < 2.16.0 DoS

 Apache Tomcat 8.5.38 < 8.5.79 vulnerability
Security patch SaltStack Minion 3000.x < 3001.8 / 3002.x < 3002.7 / 3003.x < 3003.3 RCE
security patch OpenJDK 7 <= 7u331 / 8 <= 8u322 / 11.0.0 <= 11.0.14 / 13.0.0 <= 13.0.10 / 15.0.0 <= 15.0.6 / 17.0.0 <= 17.0.2 / 18.0.0 <= 18.0.0

Stargate
Witness VM
Zookeeper
AOS 6.5.1 comes with AHV version build 20201105.30411 and can be managed with Prism Central version pc.2022.4.0.2 & pc.2022.6. Additional software bundled with AOS 6.5.1 are:
NCC (Nutanix Cluster Check) 4.6.1
NGT (Nutanix Guest Tools) 2.3.1
Foundation 5.3
As usual check Nutanix Software End Of Life document on a regular basis to keep you up to date.
Useful links
Enjoy the new version and its capabilities..
————————————————————————————————————————————————————————————