Over the past 6-12 months I have received numerous questions about how to integrate ServiceNow with Nutanix products meaning using ServiceNow as a front-end portal and call various Nutanix products (Prism, Prism Central, Era, Calm) to perform actions.
Unless you haven't seen it already, Nutanix has released (June 2019) a Calm plug-in for ServiceNow, version 1.0, so you can request and launch Calm blueprints as ServiceNow service catalog items. As of now the ServiceNow versions Kingston, and London are supported together with Calm 2.4, 2.5, and 2.6. Taking advantage of the IT services management (ITSM) & IT operations management (ITOM) processes in ServiceNow the plugin brings the following functionality:
Manage assigned catalog items
Launch blueprints
Incident tracking
Perform actions on application
Configuration Management Database (CMDB)
Notifications
Activity dashboard
As with any product there are some pre-requisites and one to be aware of that you must configure both Calm and ServiceNow to use the same Microsoft Active Directory or other LDAP service.
The below figure explains the architecture and as you can see it leverages a standard ServiceNow environment including a MID server to connect to your on-premises Nutanix Calm environment.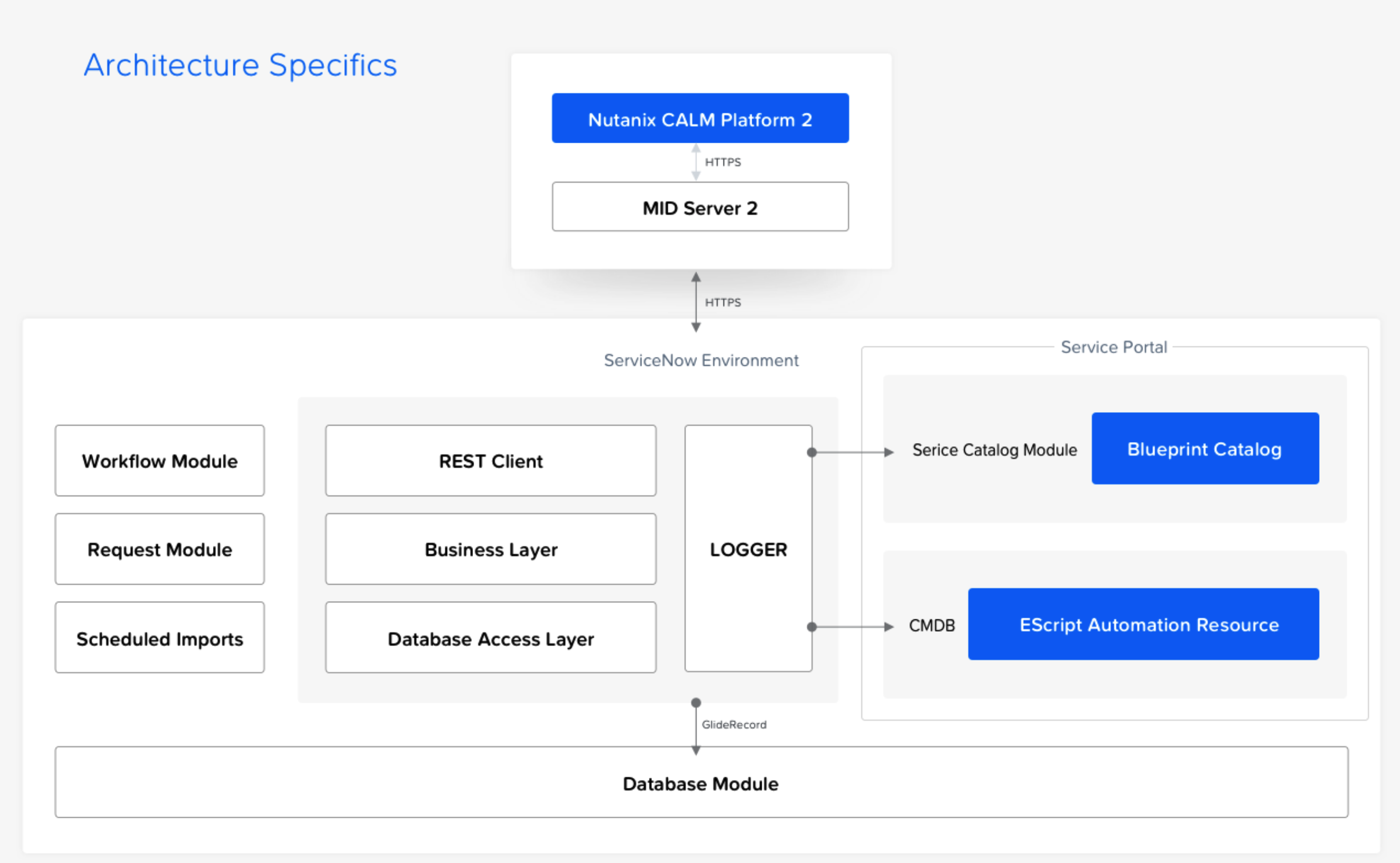 Picture borrowed from official Nutanix documentationben.sweetser@servicenow.com
Useful Links