Back in March earlier this year (2021) i published a blog post about an Era Security document i have put together and made available via the Nutanix Portal. As you might be aware of the document has been updated to reflect the changes included in Era version 2.3.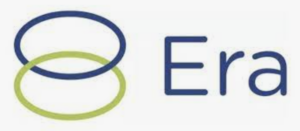 When the initial Era Security doc was released i received some question and the section i received most feedback about was the Accounts section. That is completely understandable since there are quite a few accounts included in an Era solution including:
Era User Account

Nutanix Prism Element Account

Era Management Plane VMs Accounts

Era Management Plane Repository Account

Database Server VM Era Agent Account

Database Server VM User Account (Era Worker Service/Process Account)

Database or Database Instance Account
Did you knew about all these accounts ????
The Era Security document now includes the following sections:
Era Architecture
Accounts
Authentication
Entity Sharing
Firewall
Network Placement
Patch Management
Role Based Access Control (RBAC)
Secure Socket Layer (SSL)
Access the version 2.0 of the Nutanix Era Security here, to check the topics listed above.
Things like port diagrams and a few other topics are not discussed since the source of truth for this information is the Nutanix Era guide, current version is 2.3.1, which is constantly updated when new versions are released.
————————————————————————————————————————————————————————-