I'm happy to announce Runecast as a new VCDX56 blog sponsor. Runecast was founded back in 2014 and they exposes latent issues within your VMware vSphere based virtual environment to prevent system impact.
The Runecast analyzer connects to VMware vCenter Server and correlates the configuration and log files with:
Best Practices
Known issues
Security auditing rules.
The system is easy to deploy which makes it fast and easy to get started. The interface is really intuitive and you can also connect/interact via the API which is really good.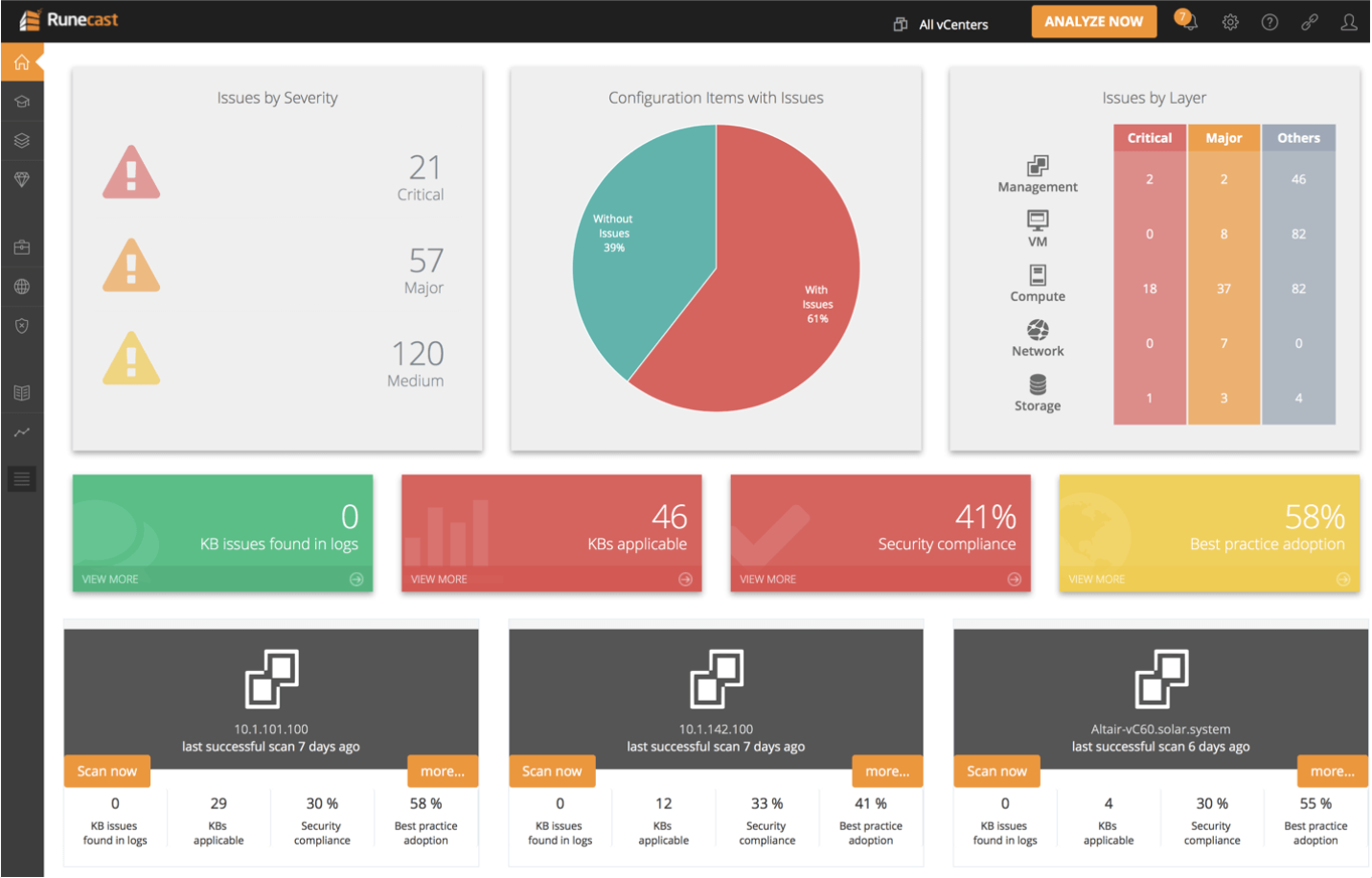 Picture borrowed from Runecast home page
Useful links