I just found out that Veeam released a comic book about how to combine Veeam with AWS to achieve better data protection. Compared to traditional industry publications which can be 20 – X hundred pages this comic is just a few pages and brings up some very good use cases.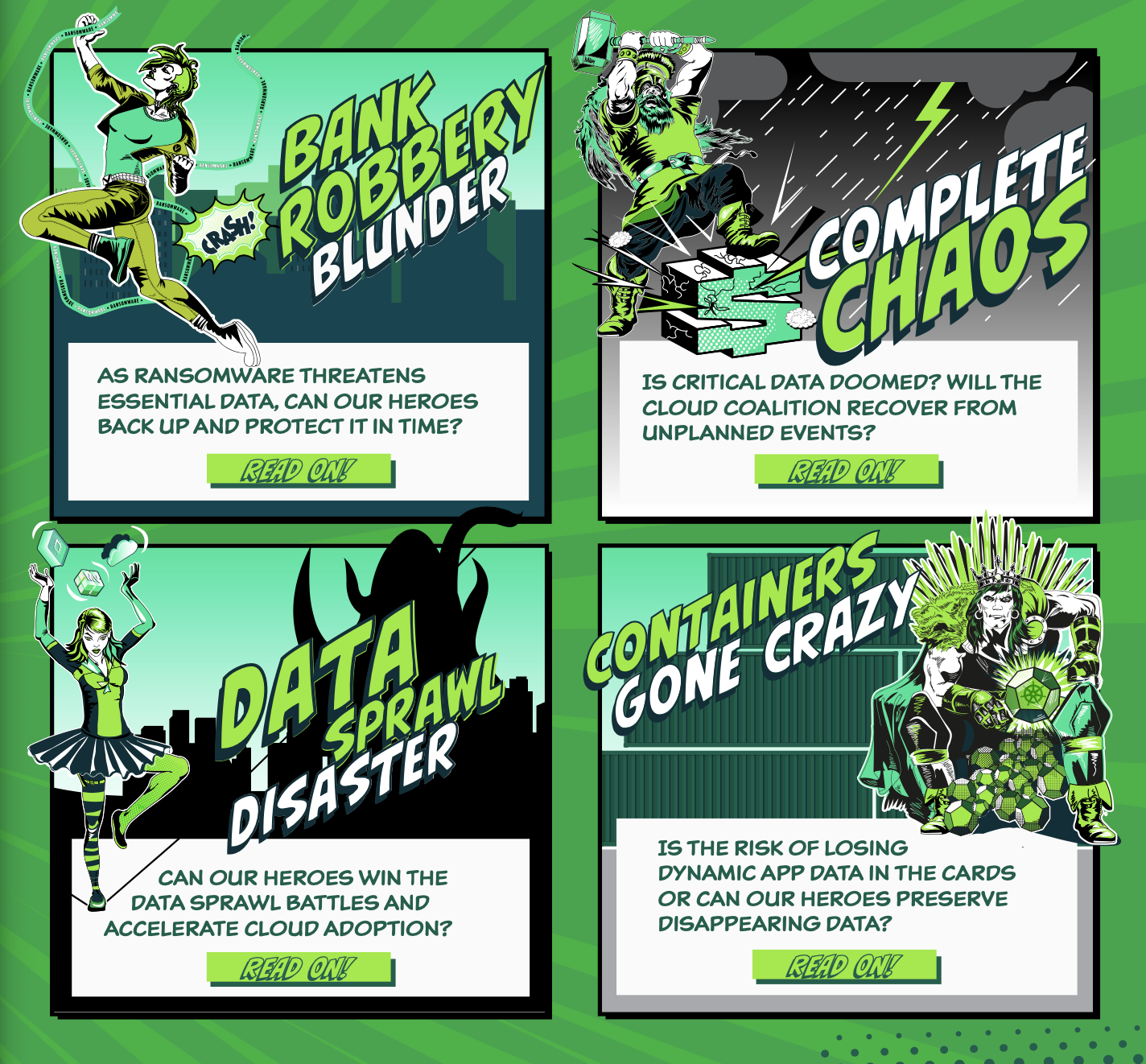 The following 4 stories are covered:
Ransomware; not if byt when
Cloudy with a chance of data loss
Don't let data sprawl derail cloud adoption
Kubernetes – Native Backup, Recovery, and Mobility, Oh My
I trust you are all aware of the recent Kaseya Ransomware Attack, so at least one of the stories is spot on up to date.
Get your copy via the download button below and njoy the read

————————————————————————————————————————————————————————-